Small Business Profile: "I started with just a bucket full of nuts and bolts..."
Jim Newell, unlike most of the US population, has had what some may call his fifteen minutes of fame. It came as a drummer in a renowned KISS tribute band Larger Than Life - makeup and costumes and all.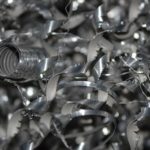 But this Peter Criss imitator wasn't just a hobbyist, as his band did shows in Las Vegas, Los Angeles, Reno, Alaska, and just about every other club in between.
"We turned out to be a pretty big deal," Newell laughed as he reminisced about his time behind the drum set.
So why is Newell known for something other than his rock genre musicianship these days? According to the longtime Modesto, Calif. entrepreneur, when the band came across new management that wanted to take the band to new heights, Newell chose instead to focus on his business - and never looked back.
"I didn't want to go on tour," he said. "My commitment was to my business. I told them, 'I'm sorry, but I can't do that.' I've been doing this for a long time and didn't want to stop."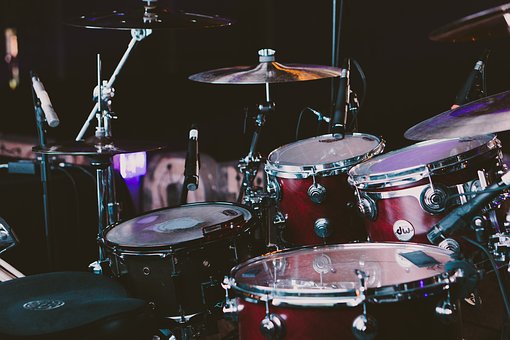 The business Newell refers to is the Jim Newell's Iron and Metal. His recycling center that picks up scrap metal from industrial accounts such as fabricating shops, wineries and more, in Northern California. While the company has been in operation for approximately 18 years, the San Francisco-born Newell has been around the industry for a lifetime.
"When I was a kid, I went to work for my mom's boyfriend, who had a scrap metal business. We moved to Modesto around '68 or'69 and he opened up a yard there and said, 'Alright, you're coming to work.' I didn't really have a choice. He was my boss for a long time."
After working for the man he considered a father figure for about 35 years, Newell decided to go down a similar path by opening up his own scrap metal business.
"I started with a bucket full of nuts and bolts," he chuckled. "Working in the industry for a long time, I knew a lot of people in the business. But we went out and hustled. We did some advertising in the Modesto Bee, about half a page, and the phone started ringing."
Since 2001, Newell and his team of three trucks, two drivers, three yard workers and his wife, Linda, pick up anywhere between 30 to 40 tons of scrap each day to recycle. The operation includes transporting the metal to their yard, weighing it, segregating by metal type and preparing it for shipment directly to the mills in San Francisco and other areas.
"Some people come in individually," Newell adds. "Our yard workers help them separate all their materials, which they're very grateful for. My top priority is to take care of the customer. So we get customers all the time who come to our pay window and tell us how well our guys took care of them. Service is very important to us."
Taking into account its tonnage, service radius (100 miles) and equipment, Newell's operation is a significant one, even for a categorically small business. Becoming a thriving company, even one that provides a unique service in the economically bustling Modesto area, took a little bit of help - which came in the form of BBVA USA Financial Sales Advisor Manoli Rodarakis and Business Banking Officer Winston Burke. 

"I'm going to say they helped us double our business," said Newell. "I came across Manoli back in 2010, and he helped us with a loan on a crane and truck scale. They have also helped us on a piece of property we just bought. We had a customer here one day, and Manoli was here at the same time. When he left, I told the customer, 'That guy right there, he helped this all take off.'"
Given that most small businesses (roughly 50 percent) fail in the first ten years, the fact that Jim Newell Iron and Metal is approaching the two-decade mark is an astonishing feat made possible through a wealth of industry knowledge, great customer service, and a little help from a banking operation that Newell says "believed in our company."
"They went to bat for us and made it work."
Even though Newell decided to put his business first, he still enjoys playing drums with his band.
"I have the best of both worlds!"