Small business profile: Smooth waters ahead for Laredo swimming school
Aquademy, a swimming school in Laredo, Texas, specializes in teaching people of all ages to swim – whether they're babies, toddlers, children, teens or adults – where they learn the basics with the option of also learning four styles of swimming. Additionally, Aquademy holds aqua aerobics classes for adults.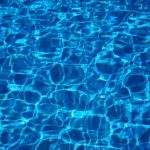 Patricia Mendiola and Alma Rubio are sisters and business partners who started the operation from scratch. Among the array of options for people learning the ins and outs of swimming, Aquademy's mission comes down to a story about the owners' parents.
On one occasion, it almost cost them their lives.
"We believe that learning to swim is something that is indispensable in life," said Mendiola. "You never know when you'll need it. In our case, our parents gave us the opportunity to learn, because they did not know how to swim. On one occasion, it almost cost them their lives."
Survival is just one aspect of their motivation to teach people how to swim.
"Apart from that," said Rubio, "we believe that swimming is one of the most complete sports that exists – and it contributes to overall health."
(Story continues below)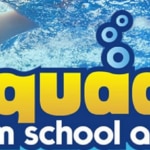 Mendiola and Rubio started giving swimming lessons in 1989, but opened Aquademy this past February. Last month, they had 280 students participate in classes. Throughout the year, they had 350 registered students that have taken classes from 1 to 4 consecutive months.
Like BBVA Compass, who has the honor of calling Aquademy a small business client, Mendiola and Rubio are dedicated to creating opportunities for all of its clients and its community. As such, the ambitious siblings have specialized programs to help children with Down Syndrome, autism and other disabilities learn the basics of swimming.
They are deserving of having the same opportunity as everyone.
"Parents sometimes come to our school thinking that they might not be accepted," said Mendiola. "However, those children are very capable of learning any sport. They are very deserving of having the same opportunity as everyone. Watching them swim by themselves and enjoy this sport is definitely a great achievement for us."
As BBVA Compass clients, the sisters credit the bank with helping them grow their business and achieve milestones they sometimes felt were beyond their grasp. Specifically, the bank authorized the loan to build Aquademy, a revolving credit line, and a checking and Money Market account.
"BBVA Compass has been a very important part in our growth as a business," said Rubio. "They believed in us. They believed in our project. They gave us the opportunity to secure a loan so we could grow and develop our school. They're a bank that helps a lot of small businesses in a big way."
For more on Aquademy, including class schedules, contact information and facility specifics, click here.
Click here for more information on BBVA Compass' small business products and services.