Market Spotlight Series: A digital 'vision' sprinkles the Arizona desert
In the Arizona desert, rainfall is few and far between. While the Valley of the Sun has a dearth of precipitation, banking solutions and digital innovation run together and flow consistently in this extremely hot corner of the country.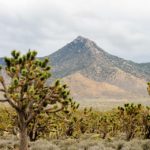 Brad Parker, BBVA Compass Phoenix CEO, leads the market's operations for the bank and drives its digital focus in the area. His background suggests he knows how to build from the ground up while keeping BBVA Compass' focus at the forefront.
"I came to Arizona while with a different financial institution," said Parker. "I came here to build a commercial banking group from scratch."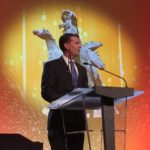 BBVA Compass Phoenix CEO Brad Parker
The road to the desert
Originally from Wisconsin, Parker started his banking career in Northeast Ohio on the retail side. It was a fitting start for a fresh college graduate, given his background selling everything from furniture to speakers in order to pay for his higher education.
From there, Parker had a stint in credit administration as an underwriter before taking a relationship management position in commercial banking in 1997. As he describes it, he had to start his own business book, developing client accounts in the Cleveland market until 2004.
That year, he was sent to Phoenix to start that institution's commercial banking operations where he finally landed with BBVA Compass in 2013 to run its middle market.
"It was a whirlwind," he said. "Nine months into that, I expressed my desire to run the market after the previous leader was promoted. Here we sit today."
Digital "not about product – it's a vision"
Like the area's early settlers who saw Phoenix's agricultural potential, Parker now sees its potential for digital banking in the area – especially with the feedback he sees from his local clients.
"People love working with our mobile app. I'll hear a client say that he has three different banks, but when it comes time to make a deposit, all they want is a very easy to use interface. So they use our mobile app."
"For commercial clients, we've really built strong momentum on payments," he said. "Our Spend Net Navigator platform makes normal operations easier for them, especially since it helps them streamline their payments process. We're not selling a product for these clients – we're solving a problem. And we ask them straightforward questions when solving those problems."
How does an invoice get approved in their company?
How do invoices get paid?
What form of payment do you use?
The Spend Net Navigation solution allows business owners to use the platform for electronic approval of invoices, electronic invoice payments, online review of card holder spending, and virtual cards to pay vendors, among other functions.
"That's all built into the system. Again – digital is not about a product. It's a vision."
The Phoenix market is unique given the booming population growth (Phoenix is the only state capital with a population of more than 1 million) and the subsequent business and economic growth.
That's what makes the area ripe for digital banking growth among consumers and business owners alike, according to Parker.
(Story continues below)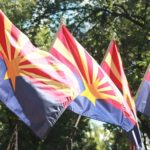 A peak time in the valley
In the Valley of the Sun, helping clients can also extend beyond digital and into the realms of employee and community development.
On the employee side, Parker notes that BBVA Compass is a place where "really good bankers want to work".
Why?
"In our market, specifically, our leadership team puts an emphasis on developing our people," said Parker. "Even I get to go to training programs frequently. When we hire people, we want them to be successful because competition is getting harder. The result is really outstanding employees who are trusted advisers for our clients. You have to have the right people to deliver for clients, because in this industry, there's more and more commoditization of products."
On the community side, the bank's Phoenix team is particularly proud of their work with Co+Hoots. The organization serves as a place where local small businesses come together to utilized shared resources, collaborate and have meetings on different topics that focus on spurring growth. Bank volunteers consistently visit the organization to provide advice to small business owners.
"It's really a great grassroots effort."
Parker also notes the city's Sunnyslope community that is undergoing a revitalization, true to the Phoenix name. Employees can habitually be seen volunteering at the neighborhood's Desert Mission Food Bank and at other community staple organizations.
A piece of the Phoenix pie
Not everything is a sunny disposition for Parker. He understands the challenges that the local banking landscape presents. There's always a "new player" coming to the area in the banking industry, and there's "only so much of the pie" to go around.
"This is a place where a lot of banks want to come, especially with the rapid population growth," said Parker. "One thing helps us stand out: It's all about people for us.  Everything we do is done with the mindset of helping people, from our community involvement to our digital capabilities. We're building momentum. We're on a hot streak."
Even under the heat of the Arizona sun.