Market Spotlight: Shedding 'new kids on the block' stigma becoming reality for L.A. team
There are virtually no BBVA Compass branches in the Los Angeles area. When Stephen Flynn accepted his position as the bank's Los Angeles Market President in December, the client list was significantly smaller than it is today.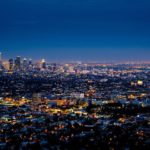 "We had no name recognition here," he recently explained. "There were two relationship managers here when I started. When I came here, it was a really unique opportunity to almost start from scratch and build a team I thought would be successful."
Los Angeles is known for an assorted array of diverse components, in culture, ethnicity, business landscape, and natural scenery, among other areas. The city is a bustling metropolis that stands only behind New York City in terms of population in the U.S.
Flynn's worldly background matches fortuitously with Southern California's colorful backdrop, which has lent to a fast start to his tenure as the bank's market leader.
Starting his career in 1985, he has experience in a credit training program for a Canadian bank, teamed with a natural resource company to take them public on the SIX Swiss Exchange, undertook a corporate refinancing project in Japan for a globally-known entertainment conglomerate, and even spent some time on Wall Street in the late 1980s.
I run into people of different backgrounds, from different areas.
"I would say that experience has helped me in a market like L.A.," said Flynn. "There are only few natives here who I work with on a daily basis. I more often run into people of different backgrounds, from different areas."
A "startup" atmosphere
Flynn found himself donning the BBVA Compass blue last year after a former colleague offered him his current position. He's since grown his operation, which deals in mostly commercial banking, to more than triple the original size when he first came aboard.
"If you think about it, we are kind of like a startup, in the sense that we're trying to build our client portfolio with an energetic team," said Flynn. "When I look for people who would be a good fit for our team, I look at who has been in L.A. a long time. I like to hire people who are either from here, or have been in the banking industry here for a while. Sometimes people don't know that BBVA Compass is a bank, but when we hire these relationship managers with a long list and big network of clients in this area, you start to see exponential growth in more ways than one."
Due to their up-and-coming operations, Flynn's team uses every channel to gain attention and more business, including using business deals as a stepladder to reach more milestones.
Flynn points out a deal his team recently completed.
BBVA Compass recently financed a project for a Los Angeles suburb who purchased street lights from an electricity supply company, turning around the deal "quickly." As a result, that suburb recommended BBVA Compass to another city to finance a similar project, causing a ripple effect for the Los Angeles team's business.
"We use everything at our disposal to get referrals and our name out there. We build relationships with product partners, financial advisors, government entities – anyone who can bring more clients to us and help people know about the great services we can offer."
The Los Angeles team, in the past eight months, has doubled its client total since Flynn took the reins.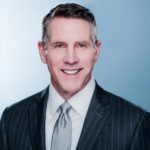 BBVA Compass Los Angeles Market President Stephen Flynn.
Understanding the market
California's economic landscape has presented opportunities that might not be found elsewhere in the country, according to Flynn.
"When people think of Los Angeles, they might think entertainment," he said. "While we are getting familiar with that area, a lot of our clients come from widget manufacturers and distributors. There are a lot more companies like that here than people think."
BBVA Compass's Los Angeles team serves a broad spectrum of those companies, including one of the largest online seller of printer cartridges, a major thread distributor and a company that offers a virtual arcade venue experience.
"It's also interesting to point out that real estate is expensive out here, so if you're a business owner who has generated wealth, they'll go out and buy a building or the warehouse that they're operating out of. It's a healthy thing to do out here because real estate is valuable. So there are a lot of opportunities to serve our clients."
The outlook
Momentum has been steady for Stephen Flynn and company, as evidenced by their activities beyond the business landscape. During Flynn's tenure, the bank has co-sponsored Elton John's official Academy Awards viewing party, brought its brand ambassador and master chef Joan Roca to cater the occasion, and still has time to find ways to give back to the area through community work.
Flynn is on the board of Town Hall Los Angeles, which is a speaker program that offers talks at breakfasts, lunches and other occasions exposing area teenagers to ideas and topics they wouldn't have access to. Another employee is actively involved in Step Up, whose mission is to propel "girls living or going to school in under-resourced communities to fulfill their potential by empowering them to become confident, college-bound, career-focused, and ready to join the next generation of professional women."
Building a well-rounded operation focused on building client portfolios and networks, all while giving back to the community, wasn't easy for Flynn. He still eyes further improvement as he turns his attention to the second half of the year and beyond.
It's starting to happen.
"My goal is that we fill out our team, have success in meeting our goals and remain aggressive. We need to transition from being the new kid on the block to seeing a lot of incoming opportunities, with businesses and other banks. It's starting to happen."