The nearshoring trend for Mexico has generated an interesting debate with different stances and views on the subject... some based on hard evidence and others built on assumptions. So what is the real story in Mexico when it comes to nearshoring? How real are the benefits? Are there any nasty side effects?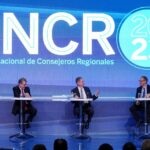 A panel on nearshoring, moderated by Enrique Quintana, vice-president and editor in chief of El Financiero, was recently held within the wider framework of BBVA Mexico's 2023 National Regional Meeting of Directors. In attendance were Jaime Zabludovsky, executive president of the Mexican Consumer Products Industry Council, and Kenneth Smith, former Mexican Chief Negotiator for USMCA.
Mexico, China and nearshoring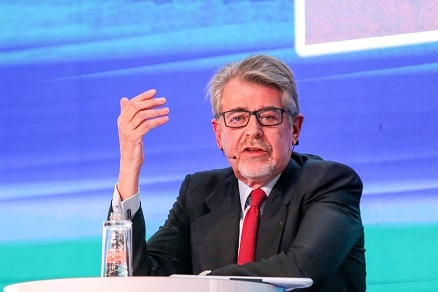 Nearshoring is hardly a new phenomenon for Mexico, for as Zabludovsky rightly points out, Mexico was able to grow its exports from 6 percent to 11 percent between 1994 and 2000 thanks to its exclusive dealings with the North American market. In 2000, China joined the World Trade Organization (WTO) and the Information Technology Agreement (ITA), effectively doubling its exports to the US and causing Mexican exports to dip.
The landscape has been more stable since 2010, and Mexico has carved out significant positions in industries in which it faces no competition from the Asian powerhouse. It has also identified five sectors (machinery, electrical equipment, furniture, plastic and related products, and cast iron and steel) in which it ranks second only to China in exports to the US market. There we can find real opportunities, claims Zabludovsky.
Notably, Mexico holds an advantage over China in these five industries because while China has to pay tariffs ranging from 18 percent to 26.5 percent, Mexico pays nothing by virtue of NAFTA. Zabludovsky claims that Mexican GDP stands to gain 2 percent if the country is able to capture 5 percent of China's exports. If it somehow managed to wrestle 10 percent off the Asian giant, this growth would climb to almost 4 percent, while in the case of a 15 percent raid, it would lead to GDP growth of nearly 5.5 percent.
Foreign direct investment in Mexico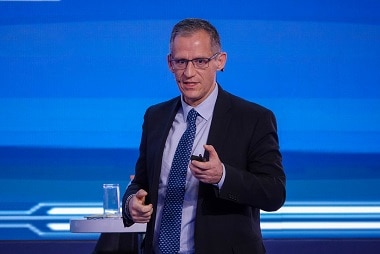 During his address, Kenneth Smith remarked that nearshoring acts as a launchpad of sorts, allowing exporters to get a foothold in the most attractive economy and market, in this case the United States, thus maximizing the benefits of the more than 35 billion dollars in foreign direct investment (FDI) currently flowing into Mexico.
Interestingly, the source of this money is not the same as it was in 2017 and 2018, when roughly 54 percent of the FDI reached Mexico from the United States. According to Smith, that figure has now dropped to 43 percent because investment is diversifying.
He notes that countries with large investments in Mexico, such as the US, Canada, Britain and Spain, are now competing fiercely with Japan and South Korea, in that order. Now China and Hong Kong have joined the fray, and their combined investment in Mexico has grown significantly of late.
"what we need now are resources to create an infrastructure, starting with a proper legal framework and the security aspect"
The key to creating a productive ecosystem is how this strategy is replicated in other regions and Tesla's arrival is a clear example of this. In Mexico, we can find "regions such as Nuevo León, which has a sizable workforce, easy access to energy and geographical proximity to the United States, making it a highly productive ecosystem that has been around for 50 to 60 years, before NAFTA even came about."
One of the key challenges, Smith notes, is to convey a consistent message to international markets and, above all, to be heard in the main global forums where investment is promoted on a sectoral level.
To succeed, Mexico should make its presence felt at major trade fairs for the food, processed products, technology and aerospace industries, among others. If it falls behind, so will its ability to compete with the products and services being offered by the likes of Germany, China and Japan.
Nearshoring panel at the 2023 National Meeting of Regional Directors staged by BBVA Mexico
What lies ahead for nearshoring in Mexico?
Some estimate that in the worst-case scenario—if Mexico were to get its nearshoring strategy all wrong—GDP would grow by just 1 percent. So what is the country to do? To attract more investment, Zabludovsky argues that "we need resources to create an infrastructure, starting with a proper legal framework and the security aspect. That way, doing business in Mexico becomes a less risky and more profitable prospect for companies."
In Smith's view, Mexico has the potential to attract between 50 and 60 billion dollars per year in foreign direct investment. What matters is getting the government and the private sector onboard, so that together they can gauge where the investment is coming from, pinpoint those industries that are underperforming and build policies to make them more attractive.