New vehicle sales up 5 percent in 4Q20, according to BBVA Research Auto Sales Chartbook
BBVA Research published its January auto sales chartbook, noting vehicle sales went up 5 percent in the fourth quarter of 2020. Sales for the year declined 14.7 percent to 14.5 million units, the lowest since 2012.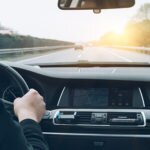 According to the report, demand has been supported by fiscal stimulus, low interest rates, and increasing preferences for car ownership. The pandemic has disrupted new vehicle production, tightening supply and allowing manufacturers to reduce incentives and increase profits. As a result, resilient demand and tighter supply has significantly boosted prices in both the used and new-vehicle segments.
Retail auto sales are expected to continue recovering while conversely, the commercial fleet segment will remain subdued until vaccination becomes more widespread and business and leisure travel resumes. Higher prices and weaker commercial fleet sales may prevent new auto sales from returning to the 17 million units threshold in the near term.
The chartbook, authored by BBVA Research Principal Economist Marcial Nava, forecasts that, going forward, U.S. automakers are likely to release more electric and hybrid options to comply with fuel economy standards, while continuing to focus on the more profitable light truck segment. Electric vehicles increased 11 percent in 3Q20, and the outlook for EVs is positive as the Biden administration is expected to bet heavily on clean energy.
Read the full auto sales chartbook here.