Orange, the first operator in Spain to incorporate Bizum as a payment method with BBVA
The telecommunications company Orange has become the first operator in Spain to incorporate Bizum into its means of payment. BBVA was the institution that provided the contractual and technological framework to make this possible. As of this week, all Orange customers of the Orange, Jazztel and Amena brands, regardless of their banks, will be able to carry out certain transactions with this payment method that´s faster than a card and that complies with PSD2 requirements.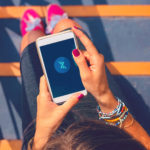 Orange has entrusted BBVA, one of its benchmark institutions, to expand its method of payment offers in Spain. With the incorporation of Bizum, the telecommunications operator aims to offer its customers an additional means of payment that facilitates user experience thanks to a simpler process that significantly reduces the average purchase time. Starting this week, Orange customers will be able to pay certain transactions through this system that includes initial or advance payments, terminal installment sales or recoveries, among others.
Orange has chosen BBVA for this project because both companies include digitization and improvement in customer experience as strategic objectives. Orange and BBVA have been working at this for years with recent examples such as the migration to Swift operations or joint working groups to analyze and minimize the impact of the new PSD2 regulation on the end customer.
Bizum, an innovative payment method that was launched in Spain in 2016, has become one of the most widely used methods nationally, touting over 13 million active users and more than 269 million transactions. Despite the fact that this service for companies has only been available since November 2019, many companies have already launched it with BBVA. Incorporating Bizum means integrating Spain's leading local payment method with a significant monthly growth in its customer base that has a clear goal of establishing itself as a highly relevant local payment method in Spain.