Like many Americans, you may find your mailbox stuffed with envelopes from banks, credit card providers and other lenders who want to make you an offer. (That includes your email, too.) Those offers may range from a pre-approved offer, to an invitation to apply, to a 4-page application.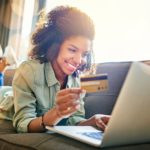 The messaging in those offers is specifically written to indicate whether the offer is yours for the asking (pre-approved) or simply an indication that you're likely to be approved (pre-qualified).  The language may be subtly different, so it's important for you to recognize the difference and understand what you're being offered:
A pre-approved offer means the bank or card provider has already reviewed your credit information, and assuming nothing has changed, you only need to accept the offer. If you've recently taken out a new loan -- or if your credit score has dropped for any reason -- it's possible that the offer may be modified or rescinded. But if nothing has changed, you can typically accept the offer by phone or online. A pre-approved offer also indicates that you are an attractive credit customer, so you should expect to see competitive rates and low or no fees.
If your offer is prequalified, this simply means you are likely to meet the lender's credit criteria. This is not a firm offer of credit; it's more like an invitation to apply. This means the lender has not used any of your current credit information. They have selected you based on broad demographics that indicate you "look like" someone who meets their credit criteria.
One important thing to note about pre-approved credit offers. Neither of these types of credit offers are a guarantee of credit. Because credit information is constantly changing -- things like payment history, outstanding balances, number of loans -- you will likely be asked to confirm your current information before credit is extended.
Lastly, be cautious and mindful about taking on additional debt, even in the form of a credit card. It can be tempting to quickly and easily accept a pre-approved -- or even pre-qualified -- credit offer, but be sure to review the offer completely before you accept. Make sure you're aware of any associated fees, that you understand the rate offer (is it a promotional rate that expires after a short period?), and that you are comfortable with the repayment terms. And finally, be sure you're able to manage the additional credit in a way that maintains your responsible credit.
---
BBVA Compass has many credit card options; click here to find the one that's right for you.