Product feature: BBVA Compass auto loans offer options with holidays around the corner
People have all seen the rinse-and-repeat commercial around the holiday season. A significant other or teenage child wakes up on a snowy morning, being coaxed to come outside to the driveway.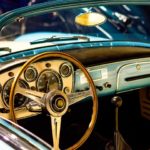 Upon approach, the surprised giftee sees a shiny car glistening in the driveway, a giant red bow perched on top.
It's a seemingly far-fetched scenario, given the expenses that come along with the holiday season. A care might not be in the cards.
Or it might be, given the right opportunity – an opportunity that could potentially present itself as early as today.
See below for a list of options, products and services BBVA Compass offers that could allow for a unique car-buying experience this season…with a nice, neat bow on top:
Competitive fixed rates: Rates starting at 5.24% and 6.74% APR based on loan amount and term.
Solid loan and term range: Loans amounts from $5,000 and up, and terms from 12 to 72 months
Woah – that was fast: Potential same-day credit decisions.
Potential rate discount: Set up a recurring monthly auto-debit of car loan payments from your BBVA Compass checking account, and you could be in for a discount.
Online insurance quotes: Simplify the car buying experience, and get your car loan and auto insurance from a single source.
Who can forget the award-winning BBVA Compass app? Make car loan payments in the BBVA Compass Mobile Banking app, with the option to auto-debit payments from your BBVA Compass checking account.
For more information on BBVA Compass's offers in auto lending, including frequently asked questions, click here.