Simple, the US-based technology company that's changing the way people bank, today announced the beta of Simple Shared - an account for people with shared financial goals. Open for waitlist registration here , Simple Shared allows two people - whether romantically involved, good friends or just backpacking buddies - to use Simple's unique features like Safe-to-Spend and Goals to help them reach their dreams.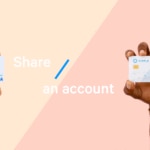 In his blog , Simple co-founder and CEO Josh Reich explains the philosophy behind Simple Shared: "We wanted to create an account that brought transparency to how we spend and save in partnerships of any form."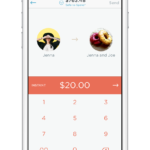 Moving money between a shared and personal account with Simple Shared
With Simple Shared, partners not only have a joint account with Safe-to-Spend and Goals, where twosomes set their savings goals, how they're going to meet them and ensure that their current account activity isn't impacting on them, but also get their own account so they can continue to manage their own money.
'With one account to share and two to use solo, you'll have the flexibility to find a healthy balance of independence, co-operation and transparency," said Reich.
As a tech company, Simple has launched Shared in beta so it can get feedback on what works and where it can improve. Once registered and asked to join the beta, account sign-up is online and takes just minutes.
To start with, Simple Shared is available only to customers with accounts backed by new partner bank BBVA Compass (BBVA purchased Simple in 2014). Customers with Bancorp-backed accounts will be prioritised for a move to BBVA Compass ahead of joining the waiting list.
The beta of Simple Shared is Simple's first product beyond its' standard account, and as the beta is tested by more customers it will look to add additional features. The last 6 months at Simple has seen 43% customer growth and new office space in Portland, Oregon.