Business owners have a responsibility to ensure quality services to their clients in order for their operations to thrive. For a majority of business owners, their business is what makes up most of their income and subsequently their net worth.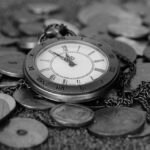 So it's in their best interest to keep operations running smoothly during their tenure as head of the company…and after.
Like anything, the unexpected needs to be expected.
"It's never too early for small business owners to start their business succession planning," says Lorin McMurray, President of BBVA Compass Insurance Agency. "Like anything, the unexpected needs to be expected. An effective transfer of business operations is a key component to securing an owner's future and that of their families."
Here are some questions to think about when laying out your succession plan:
Have you figured out a timeline to transfer your business?
If you or a key employee were to depart from the company, in the event of death, resignation or other, would your business continue to be successful?
Is your will/trust current?
Will your family continue their lifestyle if you were to pass away?
If you become ill or cannot function at work due to physical trauma, are you able to take care of expenses such as regular bills, car payments, etc.?
In order to determine your next steps, think about:
Prioritizing your goals – Business Transition or Continuation, Executive Compensation and/or Retirement Security
Determine what stage your company is in – New, Growth, Established, Transitioning
Valuation of your company – have you had your company valued by a certified appraiser or 3rd party?
These are just a few items to consider and document as you map out a sound strategy for your business.  A BBVA Compass agent in your local market can help walk you through the process.
For more information on insurance products available through BBVA Compass Insurance Agency, please click here.
---
Important Disclosures:
This content is provided for informational purposes only. Neither BBVA Compass Insurance Agency, Inc. nor any of its affiliates is providing tax, legal or investment advice. You should consult your tax, legal and investment professionals for advice regarding your personal situation.
Insurance products are available through BBVA Compass Insurance Agency, Inc., an affiliate of Compass Bank. Insurance products are not available in all states.
Insurance Products:
ARE NOT DEPOSITS
ARE NOT FDIC INSURED
ARE NOT BANK GUARANTEED
MAY LOSE VALUE
ARE NOT INSURED BY ANY FEDERAL GOVERNMENT AGENCY