The economy recovers more quickly in areas with fewer COVID restrictions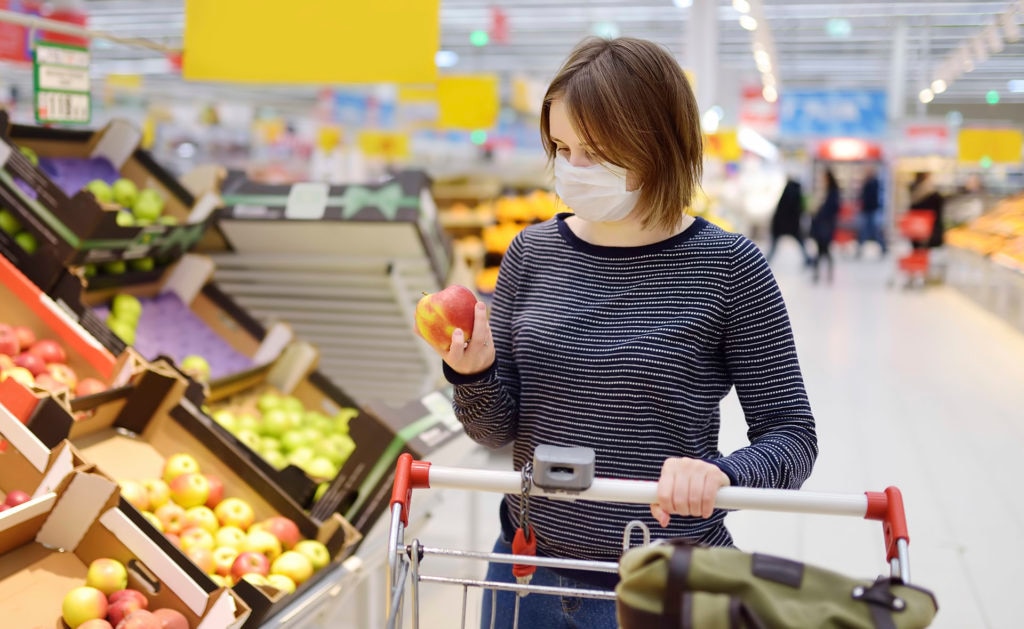 Fewer mobility restrictions are beginning to bear fruit and some countries are starting to show signs of recovery, although at different speeds. The U.S. Sunbelt and Turkey are leading the way. In Spain, lifting the lockdown restrictions in different phases is leading to unequal recovery among the regions. These are the main conclusions of a weekly study that analyzes the dynamics of expenditures in the countries where BBVA operates during the COVID 19 pandemic.
This BBVA Research report is based on transaction data from aggregated, anonymous BBVA cards. With information from last week, it is observed that the countries and regions with fewer mobility measures are recovering more quickly. This is the case of the Sunbelt region in the U.S. where BBVA  has a large presence in the country. The mobility restrictions implemented in this region were less strict, and implemented on a local level by each county.
This trend is also evident in other countries like Turkey where the selective restrictions by age groups allows for a relatively faster recovery. In Mexico, although the decline in consumption was not as sharp as in other countries, its recovery has been slower than Turkey and the U.S.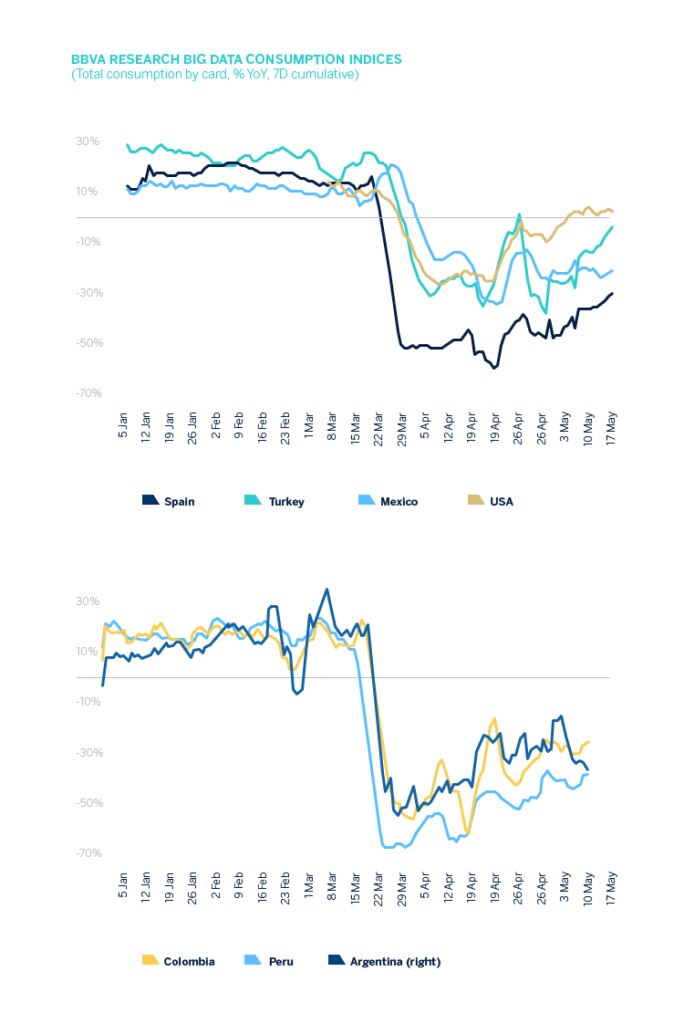 BBVA Research
Meanwhile in Spain, with more restrictive COVID measures in place for a longer period of time, consumer data shows a slower recovery. Moreover, lifting the restrictions by regions generates different speeds of recovery. Once all of the regions have lifted the restrictions, the recovery will gain strength. 
Therefore, a significant spike in consumption is observed in the places that entered phase 1 on May 6th compared to those remaining in phase 0, or in a phase in between phase 0 and 1, where transaction data shows a slower recovery.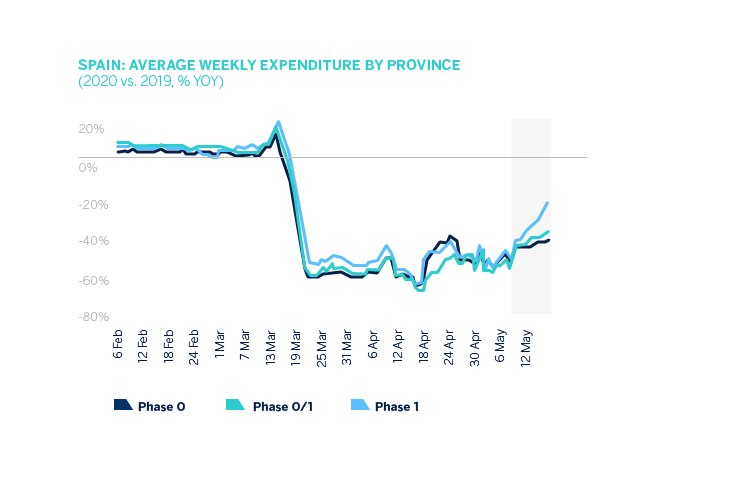 BBVA Research
In South America, Colombia is demonstrating greater recovery of economic activity than Argentina and Peru, according to the transaction data used for this study.
Another conclusion is that the gap between the growth in ecommerce and in physical stores remains, but has moderated in some countries like Spain, Mexico, Colombia or the U.S. In addition, card expenditures on services decreased more than goods across all countries, but with the most notable difference in Spain, Turkey and Colombia. By sectors, the amount spent on food continues to be the most significant. Meanwhile, transportation expenditures have improved compared to several weeks ago, and a gradual increase is observed in entertainment, restaurant and travel expenditures in some countries.