There are two sides to the digital banking story for small businesses – but there's a happy ending
It's a challenging enough road for small businesses to navigate in order to cultivate success in a competitive atmosphere. Tangling that web even further is the strong momentum of the digital wave.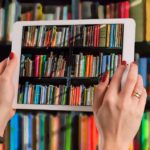 Some business owners, according to one banking executive, have yet to - or simply don't want to - embrace the changing landscape on the banking side of their operations. But it doesn't have to be a challenge. In fact, the digital wave could have its advantages for those with the courage and entrepreneurial spirit to start their own business.
While one narrative's stigma could cultivate distrust, the other side of the coin shows a simpler and easier way to take care of business – literally - according to BBVA Compass Small Business Segment Executive Elizabeth Dobers.
Some feel more secure walking into a branch and handing over a check.
"I talk to a lot of small business owners out there across our footprint," said Dobers. "And many of the seasoned generations are still so unsure of doing anything digital. Some feel more secure walking into a branch and handing over a check."
It doesn't have to be that way, says Dobers. Some clients have 20-30 wires a month, and each transaction is accompanied by a branch visit, burning precious minutes that could be used for other business-related matters. Utilizing products like remote mobile deposit and online banking with the click of a button is simpler than it seems. And there is an equally simple solution.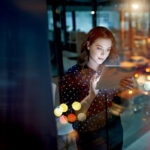 "Education," she says. "With digital capabilities growing rapidly, especially from fintechs and other disruptors, not only is it important for banks to innovate and disrupt from within, but the banking industry also has a responsibility to educate its clients. Some people don't even know that we keep digital copies of check deposits they make for their own security and records."
So while Dobers encourages clients to skip the lines at branches for easier and faster digital solutions, she also encourages them to utilize those same branches to ask a banker to help them navigate digital banking products tailored to help their business operations run smoothly. Branches and digital transformation are not on opposite ends of the spectrum, she says.
And for the seasoned generation of owners who aren't sold on the digital trends?
A lot of them at least want the option...
"I find it interesting, because there is a bit of a curiosity among some business owners. While some of the seasoned ones want a face-to-face transaction, a lot of them at least want the option to have those digital solutions at their disposal. That's a start."
As Dobers notes, though, it's up to the banking industry to keep the momentum going.
Digital products for small business owners that BBVA Compass offers include:
To learn more, visit BBVA Compass' Small Business Banking page.