The longer you own your home, typically the more equity you build. Many people wait to tap into this equity, while others use it to strengthen their financial footing.
One of the ways a homeowner might put their home equity to work for them is with a home equity line of credit (HELOC). BBVA Compass Director of Mortgage and Home Equity Originations Jose Pascual shares his top three reasons that homeowners might want to consider a HELOC.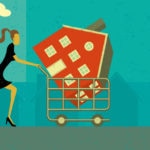 No. 1: Debt Consolidation
Typically, says Pascual, unsecured consumer loans, like credit cards, have rates that can average between 17 and 24 percent. HELOCs on the other hand currently average around 5 percent, making them a good vehicle for debt consolidation.(1) Pascual says that because a HELOC is secured with your home, lenders are able to give lower interest rates.
No. 2: Home Improvements
Like all good investments, homes require attention and maintenance to keep them at peak performance. Whether your home calls for a new roof, a new HVAC system or remodeling, a HELOC can be a good way to finance home improvements. Some upgrades, says Pascual, may even add to your home's value. He cautions though that there is a limit to upgrades that add value, saying, "Be sure to know the fair market value of your home before adding upgrades because they won't always reflect on the appraisal from the bank."
No. 3: Cushion your pocketbook
"Some homeowners like to have a home equity line of credit ready to go in their checking account, in case of emergency," Pascual said. But, he said, there are pluses and minuses to this as some lenders charge a nominal annual fee for keeping a HELOC open, even if no money is being drawn from it. Even so, for some people, having a HELOC is like a parachute, ready to catch the homeowner in case they should fall into a financial situation they didn't expect.
BBVA Compass offers a variety of options for home lending, including HELOCs. To read more about BBVA Compass HELOCs, including a special limited time offer, click here.
---
1. Debt Consolidation: The relative benefits you receive from loan consolidation will vary depending on your individual circumstances. If your Home Equity Loan has a longer term than the bills you are consolidating, you may not realize savings over the entire terms of your Home Equity Loan or Line.