A visual timeline: BBVA Compass RealTime Positive Pay™
BBVA Compass is an innovative leader and has placed itself on the forefront of the fast-paced digital revolution in the U.S. As such, another milestone in the bank's innovative thinking came in the form of product launches announced recently in the treasury management arena.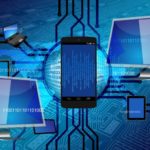 The bank launched its BBVA Compass RealTime ARP™ and BBVA Compass RealTime Positive Pay products for commercial clients this week, marking an industry-first in the U.S. banking industry.
Positive Pay is a proactive fraud prevention product that alerts businesses to potential fraudulent transactions on their check or electronic payments. ARP services automate the check reconciliation process and provide reporting capability for processing account data.
Here's a closer look at the BBVA Compass RealTime Positive Pay product (more on ARP in a future post):
BBVA Compass RealTime Positive Pay verifies checks and ACH transactions as they are presented for payment, giving customers information about exceptions as they happen. Users can establish alerts to stay informed about account activity. A dashboard within the BBVA Compass net cash™ system provides an at-a-glance view of exceptions and allows customers to make pay or return decisions quickly and easily. The service also gives users up to 34 hours to make these exception decisions -- a much longer window than the industry average of two hours.
For those who appreciate visuals, here's a comparison of BBVA Compass' regular Positive Pay process and the new real-time process...