What weapons does China have in the trade war with the U.S.?
As the trade war between China and the U.S. continues to escalate, both sides exchanged salvos in early July with the U.S. imposing 25 percent tariffs on $34 billion worth of imports from China, followed by a similar response from China.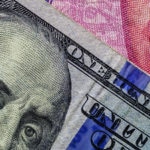 The most recent hit from the U.S. included a  threat to apply additional tariffs to all imports from China (nearly $500 billion worth), a hit China can't match, because total imports from the US only amount to some $150 billion.
So without the option of adding offsetting tariffs, what weapons remain in China's arsenal?
Restrictions on U.S. companies in China
Restrictions on trade in services, such as education and tourism
Greater cooperation with other countries in the fields of international trade and investment
Sale of U.S. Treasury bonds
Devaluation of the renminbi
Despite the various weapons available to China in this heated trade dispute with the U.S., its options for countering the tariffs are limited. Instead, reality might lead China to actively seek a solution through bilateral negotiations rather than escalating its confrontation with the U.S.
Learn more on the China-U.S. trade war here.
Stay informed on global economic issues by following BBVA Research on Twitter and at bbvaresearch.com.