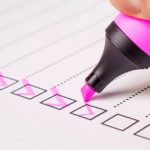 In short, ARP services automate the check reconciliation process and provide reporting capability for processing account data. More specifically, the product provides an overview of check and electronic transaction activity as it happens in real time and automates the check reconciliation process.
So what is the check reconciliation exactly and how does it help back-office operations?
To stay on top of their balance sheet, businesses reconcile their bank statement by comparing the bank's records in a checking account to the operation's own records. Usually due to the check cashing process, among other factors, comparisons may not match up. This means that the bank statement needs to be reconciled and discrepancies justified.