More than just an acronym, the Small Business Administration has been around since 1953, serving small businesses around the country in more ways than one. BBVA Compass has consistently used the phrase, "cornerstones of thriving communities" when describing small businesses, and the SBA is a big help in molding those cornerstones.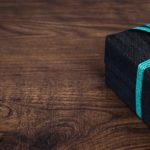 The administration first formed as an independent agency of the federal government, acting as a resource to small businesses in various arenas. With the creation of the Small Business Act of July 30, 1953 (Happy birthday, SBA!), the birth of the SBA materialized.
Starting out of the gate, the administration made business loans and guaranteed bank loans to small businesses, even making loans to businesses who had fallen on hard times due to natural disasters.
A little more than a decade later, the SBA created the Equal Opportunity Loan Program, specifically designed to scale back requirements for applicants who were below the poverty line, but had innovative, solid business ideas.
(Story continues below...)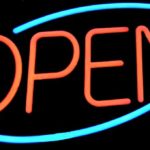 Almost exactly 65 years from its birth, the administration boasts a suite of programs that encourage small business growth and cultivate entrepreneurship.
One such program is the SBA's 7(a) Loan Program. According to the SBA's website, the program allows a small business to get loan amounts of up to $5 million for purchasing new land, repairing existing capital and refinance existing debt, among other things.
Flexibility and longer terms make this program beneficial, including possible lower down payments.
BBVA Compass utilizes the SBA 7(a) Loan program to create opportunities for small business owners across its footprint, and is annually recognized as a top lender in this realm.
Through March 2018, BBVA Compass is ranked no. 11 among the list of 100 most active lenders in the United States, according to the SBA, continuing its success from 2017 and 2018.
In fact, for the fiscal year that ended Sept. 30, 2016, BBVA Compass approved 1,801 loans under the Small Business Administration's flagship 7(a) loan program, becoming the program's fifth most-active lender by total number of loans and 10th by dollar volume. The top five were dominated by some of the largest banks in the country, with Wells Fargo, JPMorgan Chase and U.S. Bank claiming spots.
BBVA Compass, the nation's 22nd-largest bank by deposit market share that year, indeed punched above its own weight and continues to do so.
For more information on BBVA Compass and its SBA loans, click here.