Investor interest in the healthcare innovation market is reflected in record funding numbers and a myriad of opportunities for startup growth and collaboration. However, it is not all plain sailing for entrepreneurs in the sector, who face challenges such as the need to differentiate themselves in an increasingly crowded landscape.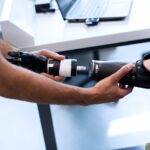 From using artificial intelligence to make early diagnoses or optimise clinical trials to using big data to save lives, the transformative applications of new technologies in medicine promise to be revolutionary. That is why healthtech, start-ups that put innovation at the service of healthcare, are one of the technology trends of 2022 according to BBVA Open Innovation.
In the wake of the pandemic, this sector has seen sharp growth in the amount of investment attracted worldwide. In Spain, investment in new technologies in the national healthcare system (the Autonomous Communities, the Ministry of Health and Red.es) reached 783 million euros in 2020, while in 2021 it increased  by 16.7%.
Healthcare innovation is also driven by the interest of private investors. In 2021, investment in digital health globally reached an all-time high of $57.2 billion, up 79% from 2020. The healthtech market will reach a value of $426.9 billion in five years, with a growth of 17.4% between 2021 and 2027, according to Global Market Insights. The sector's startups are already reaping the benefits of this cash injection: the healthtech unicorns (technology companies with a valuation in excess of $1 billion before going public) already number 93 globally.
How does a healthtech startup attract investors?
With this momentum, more and more projects are emerging in the healthcare field (specifically, in Spain, there are already more than 1,160 healthtech startups, according to Tracxn), which face the challenge of differentiating themselves among this growing number of players in order to access funding.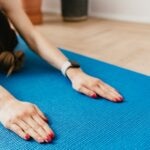 Daniel Oliver, director of Capital Cell, a crowdfunding platform specialised in biomedicine, believes that "the best way to attract the attention of investors is to have interesting results. About the only thing that guarantees that someone will think they can invest in a startup is that they have already proven that their proposition works." This is especially relevant for emerging healthtech companies, which must go through a clinical validation process before launching their product.
Oliver is also a partner in the investment firm Nara Capital, focused on biotechnology and medical technology. Other funds specialised in digital health that support emerging companies in the sector, such as Nina Capital, Ysios Capital or Asabys Partners, contribute to boosting healthtech entrepreneurship. "There are also many more private investors willing to support early-stage scientific companies, which facilitates access to capital at the beginning and at slightly later stages of a startup's journey," Oliver explains.
"The best way to attract the attention of investors is to have interesting results"
"Today, with how sensitive the industry is to the need for innovation, I think it's relatively easy for a digital health solution to get to market, but the really difficult thing is to sustain and grow," believes Manuel Morales CEO of the Andalusian startup Nubentos. "Getting funding is necessary, because otherwise you can't move forward, no matter how many possibilities the project has."
Nubentos its second seed round of financing in January of this year, as well as a loan from the public company Enisa (which offers financing lines to Spanish SMEs), for a total amount of €700,000. Its product, an API marketplace that helps integrate digital health solutions into any healthcare software, has already attracted the attention of global consultancies such as Gartner, CB Insights o Research2Guidance with whom they are closing collaboration agreements. Its value proposition, Morales explains, is to accelerate the adoption of digital health by simplifying a stage that involves a high recurring operational cost, such as integration: "Innovation is meaningless if we don't manage to bring it to the patient and the healthcare professional."
"It's relatively easy for a digital health solution to get to market, but the really difficult thing is to sustain and grow"
Support to bring the health sector to life
Healthtech startups are also supported by initiatives such as incubators, accelerators and associations that provide mentoring services and networking opportunities. Among them is Barcelona Health Hub,  which connects various agents of the entrepreneurial ecosystem such as universities, investors, institutions and start-ups. Its location is no coincidence: in Catalonia, healthtech startups have registered a record investment of 296 million up to June, surpassing the total funding raised in all of 2021. The recent €100 million megaround in the dental health startup Impress stands out.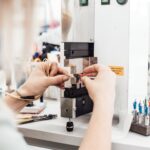 Among the advantages that Barcelona Health Hub offers its members are the acceleration of the clinical validation process and access to a community that already has more than 350 startups and 60 corporations, as well as to work spaces. Eva Rosell, general manager of the Barcelona Health Hub, explains: "Here we make things happen. We are connectors, we introduce the pharma industry to the startup, the startup to the accelerator.... We also organise challenges and hackathons, accompany the startups as their information point, and energise the hub with an agenda of powerful content such as round tables and leading events."
Specifically, Barcelona Health Hub recently announced its collaboration agreement with BBVA Spark, a new BBVA unit to help innovative companies grow, in order to offer support to associated startups in the form of access to investors, training or banking and financing services.
"We are not an incubator, nor do we accompany 'startups' in investment rounds. BBVA can be our great partner, the financial institution that holds these conversations with our community," says Eva Rosell. Roberto Albaladejo, head of BBVA Spark, referred to this collaboration as "another example of BBVA's commitment to innovation and entrepreneurship as key elements to face present and future challenges." The agreement will kick off on 28th September with an event that will bring together the hub's startups and investors specialised in digital health.
Beyond an economic gold mine: towards improving people's lives
Healthcare is one of the sectors where digitalisation and technological innovation have the potential to achieve the greatest impact. The healthtech sector is facing "a perfect storm for things to happen and all of them to be positive, as the healthcare system needs to open up to innovation and technology transfer in order not to collapse," says Eva Rosell, of Barcelona Health Hub. "Our way of life and the way we take care of ourselves will change completely."
"The healthtech sector is facing a perfect storm for things to happen and all of them to be positive"
Investor Daniel Oliver concurs: "It's a slow process, but it's going to transform our lives on many, many levels." With such promising fields as synthetic biology (essentially, the possibility of manufacturing tailor-made biological systems) or the development of vaccines against aging, healthtech could even affect the possibility of dying or not. The implications of the biotech revolution are frightening, or fantastic, depending on how you look at them."
With an increasingly diversified and consolidated entrepreneurial ecosystem, an innovation support network that grows every day and an unprecedented injection of liquidity in the healthtech sector, the limits to how technology can revolutionise medicine seem to be those we want to set.