Carlos Soria usually treks across the Khumbu Valley to acclimate to local conditions before taking on a challenge in the Himalayas. The route he follows offers one of the best views of what became, in 2001, the fourth eight-thousander he climbed in his climbing career: Mt. Everest.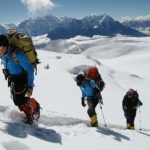 The good news is that the great summits in the planet can be enjoyed without being one of the best climbers in the world. Indeed, Nagarkot, a village near Katmandu, offers the best sights of the hundreds of mountains in the Himalayan range, a scenery where eight-thousand meter summits such as the Dhaulagiri, the Everest, the Kanchenjunga, or the Shisha Pangma stand out among a cohort of seven-thousanders.
One thing is true: everyone that travels to Nepal wants to take a look to the tallest mountain in the world and the closer the better. The trekking route that leads to the Everest Base Camp is one of the most demanded and crowded. The route that Carlos Soria normally follows on each acclimation trek departs from Lukla and takes 15 to 20 days. The best time of the year is between October and December, once the monsoon season is over.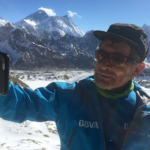 The trek offers breathtaking views, such as the Ama Dablam (6,856m), considered as the most beautiful mountain in the region. The route reaches its highest point in Kala Pattar (5545 meters), a small peak that offers breathtaking views of Mt. Everest and neighboring peaks such as the Changtse, Lhotse and Nuptse, as well as the Khumbu ice waterfall, right above the base camp. The route's most beautiful landscape is probably the neighboring Gokyo valley.
Sherpa villages such as Namche Bazar and their inhabitants, monasteries, and a fascinating fauna... the circuit surprises everyone who decides to enjoy the Everest right from the skirt of the mountain. In his last BBVA Expedition, Carlos Soria and his mates, embarked on a seven-day trek across the Khumbu Valley. The last day treated them to the best views that one can get of the Himalayas. Mt Everest, Mt. Lhotse and Mt. Makalu converging in a single postcard that illustrates some of the greatest achievements in Carlos Soria's history:  three of the 10 eight-thousanders he has conquered.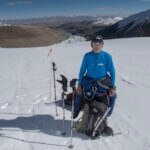 During the last day, the 76 year old mountaineer and his mates left Gokyo to cross towards the valley leading to the Nang Pala through the Renjo Pass, where they reached an altitude of 5400m. After an 800 meter ascent, a 1,800 meter descent, 26 kilometers and 12 hours, they reached the Thame village, where they rested. After this stop, the BBVA Expedition continued to Namche Bazar, the Sherpa capital par excellence, on their way to Phakding, a small village north of Lukla, declared world heritage site by UNESCO in 1979.
Follow Carlos Soria's challenge on social networks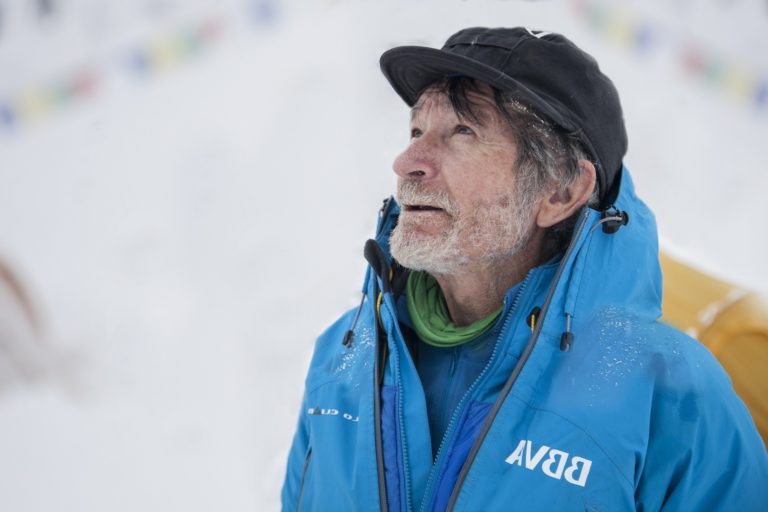 Official webpage
facebook.com/yosuboconcarlossoria
instagram.com/yosuboconcarlossoria
@RetoCarlosSoria