What do you get when you cross a group of agile-trained bankers with a community food bank project? A record-breaking day.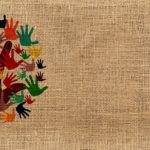 More than 20 BBVA Compass employees -- most of whom have been trained in agile methodology and currently use it at work -- found that agile training translates to nearly any task at hand. The group, made up of employees from across the bank in Birmingham, spent last Friday at the Community Food Bank of Central Alabama packing boxes of canned food for the Mobile Food Pantry.
BBVA Compass implemented its company-wide transition to the agile methodology in 2018  and to date, more than 1,000 employees have completed agile training.
"Once we started working, the agile training just kicked in," said Wendy Mathis, Disaster Recovery Analyst Lead. "When we had hold-ups in the assembly line, others with free hands moved to the bottleneck to pitch in and keep things moving. That's optimization, in agile terminology."
Marketing Strategy Discipline Leader Michelle Gels cited other examples of agile methodology in action, noting the retrospective communication used to remove inefficiencies in staffing or processes. The team also provided quality control feedback for underweight or mispacked boxes as they occurred.
"It was really amazing to see the agile training kick in organically as we worked," said Gels. "We didn't set out to conduct an agile exercise. After all that training, I guess it's just the way we all think now."
In the end, the collaborative work style proved to be very productive: "The volunteers broke the 2018 record with a total of 23 pallets completed in under three hours," said Gels. "That translates to nearly 16,000 pounds of food for needy families. It was a great feeling to be so productive for such a great cause."