U.K. digital banking disruptor Atom has signed up with the Bacs payment system to boost its offering and enable its customers to offer direct debits for the first time.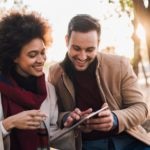 App-based Atom, the U.K.'s first bank built exclusively for tablet and smartphone users, is joining the Pay U.K. owned Bacs Payments Schemes Limited programme — which already processes nearly six-and-a-half billion transactions a year worth in excess of £4.9 trillion.
Launched in April 2016, this latest move by Atom is part of its ongoing strategy to build a customer-driven bank, designed to meet continually evolving customer needs.
The bank, of which BBVA owns a near 40% stake, offers Fixed Saver accounts, residential mortgages, and secured business lending for SMEs. It has already, lent in excess of £2 billion to small businesses and homeowners across the UK and are known as the UK's fastest growing mortgage lender.
Mark Mullen, CEO of Atom bank, said: "We are delighted to have joined Bacs and this is a critical milestone in our Atom journey. This will give our customers more control over facilitating payments and allow us to expand our growing portfolio in the future.
"Alongside our participation in the Faster Payments Scheme, being able to settle our own payments with Bacs means that both our customers and future commercial partners have access to this critical infrastructure through Atom's next generation architecture. We're very excited at the prospect and at what we can do with this capability in the future."
Atom is the fourth payment service provider (PSP) in under 12 months to sign up to Bacs, reinforcing the continued relevance of established payment options Direct Debit and
Bacs Direct Credit.
Paul Horlock, chief executive of Pay.UK, said: "We are committed to enabling a vibrant U.K. economy, and a payments industry that delivers for all of its end-users, whether that's individuals or businesses. Key to achieving that is embracing innovation and driving diversification —Atom bank embodies the former and, with its membership of Bacs, helps us to achieve the latter. I'm really pleased to have them on board."
Pay.UK (previously the New Payment System Operator) maintains and develops the U.K. retail payment systems and standards that are core to the economy being able to function on a day-to-day basis. Their payment systems form a vital part of the U.K. economy — underpinning the services that enable funds to be transferred between people and institutions.