Atom bank, the UK's first bank built exclusively for mobile and the UK's most trusted bank on Trustpilot, has raised £50m in a fundraising round with participation from BBVA, Toscafund, Woodford Patient Capital Trust and funds advised by Perscitus LLP.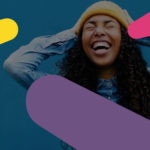 The new capital will be used to fund further growth and to continue the bank's investment in technology.
Atom continues to be a fast-growing challenger in the UK's lending markets. The bank's total lending, for homeowners and small businesses, has grown by 76% in the past year to £2.4bn, supported by growth in deposits from £1.4bn to £1.8bn.
Right now, Atom is welcoming up to £20m of business and £10m of residential mortgage applications each week, and just last week Atom was named Best Online Lender at the What Mortgage Awards for the second consecutive year.
Simultaneously, Atom is making excellent progress with re-platforming the bank into the cloud and preparing to launch new products using Thought Machine's world-leading smart contract core banking technology.
Atom, uniquely across Europe, has been named in theTop 10 of KPMG's Fintech 100 for each of the past four years, and was recently named by the London Stock Exchange Group's 1,000 Companies to Inspire Britain.
Bridget Rosewell, Chairman at Atom said: "This latest raise recognises the enormous progress that we have made on our journey to disrupt UK banking, and is a clear signal of our investor's support for our future plans."
Mark Mullen, Chief Executive Officer at Atom said: "What's important to customers is good products, good service and good value so that's where we've spent the majority of our time and energy. We're growing our team here in the North East and will add 50 new roles this year to help us expand the range of products and services we offer, starting with Instant Access savings in the autumn. More than ever we are convinced of the importance of Atom's role to drive positive change in UK banking."