Atom Bank closes £75 million financing round led by BBVA, Toscafund and Infinity
Atom, the UK's first app-based bank, has raised more than £75m in new equity (around €90m)¹. Together with Toscafund and Infinity Investment Partners, BBVA has led this round, which is still open to other shareholders of the company. BBVA has once again shown its support for the Atom project and team, of which it has been a shareholder since 2015 and which it has supported in all its share capital increases. BBVA is currently the main shareholder, with a 39% holding.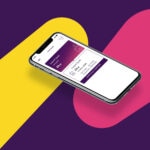 BBVA's new investment in Atom comes in addition to the recently announced investment in the Brazilian digital bank Neon, BBVA's entry into Italy through a fully digital retail bank and its minority interest in Solarisbank. All these bets respond to a growth strategy that involves entering new markets and business segments through fintech or digital platforms.
With this financial reinforcement, Atom intends to boost its growth plans and progress toward its future IPO, as it announced last year. The mobile bank has raised capital totaling £115 million in the last year, factoring in the previous £40 million round, closed in April 2021.
Atom has differential lending capabilities which has really come to fruition in the last 9 months, with both mortgage and business loans having grown by 30%. In 2021 Atom passed £3billion of mortgage completions since the bank began to operate. Lending to small businesses also surpassed £1billion during 2021.
Meanwhile, 2021 saw total customer deposits grow by 16% to £2.5 billion, with £1billion of savings held in Atom's award-winning Instant Saver. With this latest boost from investors Atom will seek to grow deposits by a further £2 billion in FY23, bringing more value and competition to the savings market.
A quality lending activity and a steady reduction in financing costs and adequate cost control have allowed the company to grow its revenues and margins in the last nine months of last year, achieving an operating profit for the first time in recent months.
Atom maintains a strong commitment to providing a value proposition based on speed and simplicity, which is reflected in the excellent reputation it fosters with its customers, who give it a Trustpilot rating of 4.8/5, for the period October to December 2021, and an overall Net Promoter Score of +82.
Mark Mullen, CEO of Atom, says: "It has been a year of excellent progress for Atom. We've achieved a number of important financial milestones and maintained our excellent reputation with our customers." He continues: "Our investors are now backing our continued growth. This capital will allow Atom to build on the progress we have made, and to keep offering financial solutions for people who want to own their own home, grow their own businesses and save for the future. It is also a fundamental next step on our journey toward IPO."
¹Applying the 1.19 pound sterling-euro exchange rate, effective February 15, 2022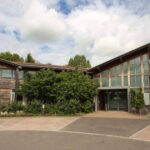 Atom's headquarters at the United Kingdom