Mobile banking has come a long way since Hurricane Katrina in 2005, and in the aftermath of Hurricanes Harvey and Irma, its utility in crisis situations has undoubtedly been proven.
At BBVA Compass, the bank's award winning mobile app was initially used during Hurricane Harvey as one of the channels providing customers with branch availability information. But, with roads flooded, and ability to access branches limited, customers turned to the app to make transactions, like mobile deposits. Some even began running up against their mobile deposit limits.
Alex Carriles, head of Mobile and Online Banking for BBVA Compass, told American Banker in an interview last week that "people had reached their [mobile deposit] limits and knew they wouldn't be able to get out of their home for some time to get to their local branch." And, the bank's customer service department was starting to hear from affected customers.
Carriles: People had reached their [mobile deposit] limits and knew they wouldn't be able to get out of their home for some time to get to their local branch.
Monthly mobile deposit limits are an important part of BBVA Compass risk control strategy, and each BBVA Compass customer is assigned one for their unique situation. The limits consider the individual customer and their regular behavior in effort to minimize fraud in the mobile channel. But in the case of a severe or catastrophic storm such as Harvey, regular deposit behavior changes as people need to deposit more or larger amounts due to branches being closed, settlement checks arriving and the like.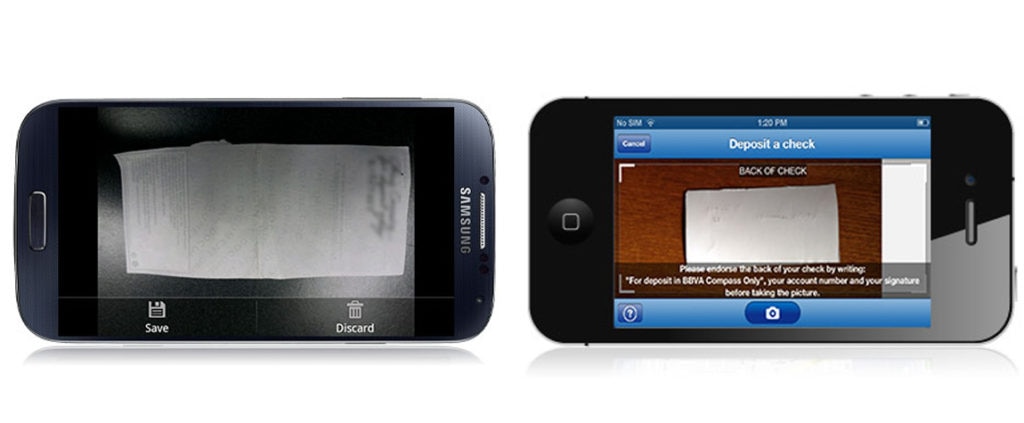 Mobile deposit a check
To meet the growing need, the mobile team worked quickly to make changes to the deposit functionality that provided all Texas residents a higher deposit limit and shorter hold times. The cross-functional process, which involved multiple teams and approvals, and a completely new set of code, was coordinated, approved and implemented in 48 hours, nothing short of a feat when it comes to making changes that affect control processes.
Now with Hurricane Irma leaving a path of destruction in Florida just one short week later, the functionality has found another group of customers to serve.
"It's not something we've ever done before, but the benefit to the customer was clear," Carriles said. "So, we'll continue doing it as a best practice, and a way we can provide the best experience for our customer, particularly in times of need."
---
For more stories and articles related to Hurricane Harvey, click here.
Click here to make a contribution to those affected by Hurricanes Harvey and Irma. The BBVA Compass Foundation will match donations up to $150,000.
For more information on how BBVA Compass is helping those impacted by Hurricanes Harvey and Irma, click here.