Acquired by BBVA in 2016, the Finnish neobank Holvi will continue its activity led by one of his co-founders, Tuomas Toivonen.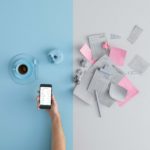 BBVA has accepted an offer to sell Finnish neobank Holvi to Keru Fintech Investments, a new company owned by Holvi's co-founder Tuomas Toivonen. Keru is an investment company aimed at acquiring Holvi and continuing Holvi's business in Finland, Germany and other European markets. The sole owner and founding shareholder of Keru is Tuomas Toivonen. Under his leadership, the company will continue to focus on strengthening its own position in the core European markets. Holvi's customers can continue to use the service as usual.
New investments
BBVA has also announced today that it plans to invest as much as $150 million in new capital to support Propel, bringing its total investment to over $400 million, including its previous investment in 2016. This new investment reinforces BBVA's commitment to explore new business models, technological trends and collaboration with startups as one of the main drivers in its digital transformation.
Since its inception, Propel Venture Partners (PVP) has invested in more than 40 companies in five countries, including the United States, Mexico, and Brazil. The initial fund has already shown clear signs of success with two billion-dollar exits and several companies with valuations exceeding $500 million. According to CB Insights, the fintech sector has grown from $22 billion in 2016 to $40 billion in 2020. In 2020, the pandemic year, Propel's portfolio companies raised over $1 billion in new financing.