BBVA has adhered to the Foreign Exchange (FX) Global Code of Conduct, a voluntary code that aims to promote a robust, fair, liquid, open and transparent market in which wholesale market participants can trade securely and effectively at competitive prices that reflect available market information.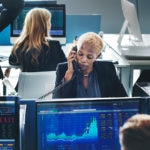 In May, the Bank for International Settlements (BIS) published the FX Global Code, which has been developed in partnership with central banks and market participants: in particular, wholesale clients and end users of the currency markets have participated actively in drafting the code.
The FX Global Code of Conduct includes 55 principles divided into six leading principles: ethics; governance; execution; information sharing; risk management and compliance; and confirmation and settlement processes. These leading principles cover the whole value chain of currency trading and set high standards of integrity, transparency and robustness in the processes. Any wholesale market participant that operates in the currency markets may adhere to this framework, which will be revised as the FX market evolves.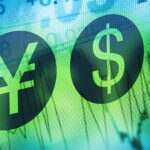 After a number of months of work to adapt its processes to the requirements of the Code, BBVA has signed a Statement of Commitment that makes it one of the first financial institutions to adhere to the FX Code of Conduct.
Adherence to the Code of Conduct is voluntary for market participants. It does not replace regulation, but aims to serve as an essential reference and a supplement to any laws, rules and regulations pertaining to good practices and processes. However, central banks will follow the Code, and have expressed their intention of operating only with counterparties that also do so.
Juan Garat, Head of Global Sales at BBVA Global Markets, explains that "adherence to this code responds to the bank's wish to put clients at the core of our activity and our aspiration to excellence in service, in accordance with the highest market standards."
The Foreign Exchange Market
The foreign-exchange market is a global, decentralized currency trading market that was created with the aim of facilitating the money flows derived from international trade. Today it is the biggest financial market in the world, with a daily average traded volume of around 5 trillion dollars and a significant and growing "electronification."
BBVA has specialist teams in Europe, the United States, Latin America and Asia, offering their clients trading in over 140 currency pairs, 24 hours per day, 5.5 days per week.