BBVA begins its new share buyback program of up to €422 million
On Monday, March 20th, BBVA will start to execute its €422 million share buyback program after receiving the authorization of the European Central Bank.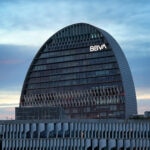 On February 1st, BBVA announced the launch of a new share buyback program totaling €422 million. The acquired shares will be cancelled thereby reducing BBVA's share capital.  This new plan is part of shareholder distributions for the year 2022, of which a final cash dividend of €0.31 per share was approved on Friday at the bank's Annual General Meeting. The bank will devote more than €3 billion (47 percent of the net attributable profit reported last year) to shareholder distributions, including the dividend and share buybacks.
BBVA will be in charge of executing the buyback in the Spanish continuous market and in DXE Europe, where the bank set a daily target to purchase 2.5 million and 500,000 shares, respectively.