Artificial intelligence is here to stay. In recent years it has opened the way to different areas of our lives, reaching what were previously unknown territories. This is not a single technology, but rather a set of construction blocks that act as catalysts for major advances, which is why BBVA is committed to an innovative approach based on data science and artificial intelligence to boost its capital markets business.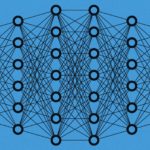 BBVA's Global Market unit has approached these challenges and opportunities with an innovative strategy. Whereas most banks are still deploying monolithic solutions for each asset class like equities, fixed income or foreign exchange, BBVA has created a new unit, Algorithmic Strategies & Data Science (ASDS), to coordinate the initiatives around the automation of trading processes and generating intelligence from data. This strategy is based on the key insight that electronic markets are becoming very similar across asset classes, making the distinction between equities, fixed income and FX less relevant in terms of how they are traded, thereby creating enormous opportunities in reusability and exploiting synergies.
To be able to do all this, ASDS team is multidisciplinary with experience in fields such as data science, artificial intelligence and financial derivatives.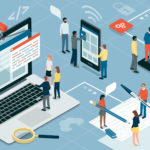 To be able to do all this, ASDS team is multidisciplinary with experience in fields such as data science, artificial intelligence and financial derivatives.
Leveraging on the expertise of ASDS team, BBVA Global Markets has launched two relevant initiatives in the field of cross asset data science and algorithmic trading: Atalaya and Hidalgo.
Atalaya aims to exploit data by using advanced analytical tools to provide BBVA's business units with intelligence. Hidalgo, on the other hand, seeks to create a platform where a single implementation of a trading algorithm runs seamlessly across markets and instruments. Both projects share cutting-edge design based on the following components:
Cloud-like infrastructure to run models and algorithms in real-time
Big data repository to store and process large amounts of market data
Heavy emphasis on data-based learning and decision making based on artificial intelligence techniques
This BBVA platform, thanks to its originality, and specifically its cross-asset capabilities, won the Best Trading Platform category of the 2016 Banking Technology Awards.
Both Atalaya and Hidalgo have already delivered productive solutions, from intelligent execution algorithms to predictive analytics for closing trades. These solutions have been deployed in bonds, swaps, equity derivatives and spot FX. Moreover, traders with different backgrounds and experiences that normally focus on a reduced set of financial instruments, are now using their different backgrounds and expertise to collaborate with the ASDS team to improve shared data models and trading algorithms, which results in a significant benefit to the business as a whole.
This is only the beginning: the future will bring many challenges. Markets are in a constant process of change, and constantly require new models and algorithms to adapt to new circumstances. More and more data sources have to be incorporated into these models so that they can take into account all the information necessary for making the best decisions possible. Advanced artificial intelligence techniques, as in the case of deep reinforcement learning, are becoming increasingly important with respect to trading algorithms, but they also require considerable expert knowledge and major technological resources. Finally, new regulations are putting more emphasis on the governance of trading algorithms, due to their enormous potential to impact the markets, and major investments are needed for their adaptation and continuous monitoring.