Hello everyone!
Our presence in Chile dates back to 1998, when then-still BBV became the largest shareholder in BHIF (Banco Hipotecario Internacional Financiero, or International Financial Mortgage Bank). Eighteen years later, we have grown from a small bank with a business largely focused on the mortgage lending market, into a diversified institution offering universal banking services and products, which has proven its ability to grow in one of Latin America's most demanding, innovative and competitive environments.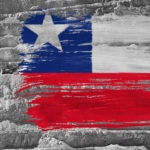 Chile is the country with the highest digitization and bankization indexes in the region, and BBVA is playing a leading role, especially in digital banking and mobile banking. Our institution has pioneered the deployment of mobile payments in the country with BBVA Wallet, the first – and to date still the only - solution in Chile's financial sector to offer this service to customers. Our customers were also the first ones to start receiving notifications about their purchases forwarded to their mobile phones.
BBVA has pioneered the deployment of mobile payments in the country
But the purpose of our transformation is to deliver the best experience and the best possible service, always thinking about the customer and the channel they would rather use. This is the reason why BBVA Chile is also overhauling its commercial network. A process aimed at achieving customer management excellence at the branches.
In Chile, we also hold a significant stake in Forum Servicios Financieros, the undisputed leader in car financing services in the country, and which accounts for a significant contribution to the group's financial statements in the country.
A commitment with Chile
Although the challenges are ambitious, BBVA's commitment to Chile is unwavering, because we are talking about a country with solid institutions, regulatory stability and a smooth macroeconomic background which, in combination with a highly trained and educated workforce, attract investments. A country that will also continue benefitting from its membership in the Pacific Alliance, the region's economic giant.
BBVA has been recognized as one of the 50 best companies to work for in Chile
But if our transformation goals are ambitious, our team is more than ready. For third consecutive year, BBVA has been recognized as one of the 50 best companies to work for in Chile in the Great Place To Work survey. And this has a lot to do with talent and a solid work ethic, but also with our team's attitude and drive in the face of hardship, as proven by its response after the recent flooding that affected our Santiago de Chile headquarters. Even if the damages were limited, everybody gave their best to keep things running smoothly and prevent the situation from affecting bank operations and customer service.
As I wrote at the beginning, Chile's demanding and competitive financial market is riddled with major challenges. We need to keep striving to ensure the company's growth in terms of both share and profitability. We need to continue building our digital banking skills and capabilities. An I'm sure that we are going to do it, just as we have for the past 18 years.
We are ready to continue making progress along this path, the same one that has lead BBVA to become an increasingly recognized institution, an institution with a proven ability to achieve sustainable and profitable growth; a highly capitalized, innovative and technological bank, with a compelling portfolio of financials services and solutions for all customers.  Welcome to BBVA Chile!