BBVA has been chosen as one of the best multinational workplaces in 2015 in the annual ranking prepared by the prestigious international consultant Great Place To Work®. BBVA is considered the best multinational workplace in the financial industry and is ranked eighth among the 25 best places to work in the world.  The list is headed by the tech companies Google and SAS Institute.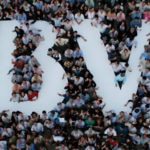 The companies on this annual list of best multinational workplaces stand out for promoting trust, a sense of belonging and collaboration among employees. To form part of the list of 25 best places to work, the companies had to be recognized in the last 12 months in at least five countries in which they operate, have more than 5,000 employees throughout the world and have more than 40% of all their employees working outside the country where its main offices are located.
With a global workforce of over 100,000 employees and a footprint that extends through 31 countries, the BBVA Group has been on the Great Place to Work rankings in Argentina, Chile, Mexico, Paraguay, Peru and Venezuela.
A total of 4,850 companies and over four million people have participated in the preparation of a study in which the opinion of employees is a vital factor underpinning a company's ranking, given that the questionnaire accounts for two-thirds of the final score. The remaining third assesses the cultural policies and practices developed and implemented in the organization.
A good work environment will deliver the best experience for our customers
Donna DeAngelis, Director of Talent and Culture at BBVA, said: "This is great recognition for BBVA because it represents how our employees globally view their work experience. It reflects our belief that the right work environment for our employees will deliver the best experience for our customers."
BBVA's Director of Talent and Culture went on to say, "At BBVA, we are transforming into the world´s most customer centric bank.  And our culture is transforming to meet this challenge. We are creating a culture where our employees embrace a new way of working, immerse themselves in the customer experience and feel empowered to ask the right questions and do the right thing. It´s not only transformational for our business, it´s transformational for our employees. We are becoming a more fulfilling place to work".
About Great Place to Work®
Great Place to Work, whose main offices are in San Francisco, is a global consultant that helps organizations identify, create and maintain the best workspaces by developing cultures based on trust. Great Place to Work works with companies, non-profit organizations and governmental agencies in over 45 countries.