BBVA Compass ranks in top group in 2016 Javelin Online Banking Leader awards
BBVA Compass' digital efforts got a double vote of confidence today from independent research firm Javelin Strategy & Research, which gave the bank's online platform top nods alongside five other banks for Financial Management and Money Movement capabilities in its inaugural Online Banking Scorecard.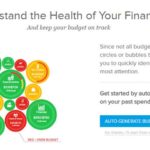 BBVA Compass' newest money management solution — BBVA Compass Financial Tools — and its intuitive patent-pending Easy Payments and Transfers™ functionality pushed the bank to the top of the pack in each category. In the Money Movement category, it assessed consumers' ability to move money with "simplicity, confidence, and increasing control." Meanwhile, in the Financial Management category, Javelin evaluated whether a bank allows customers to manage their various accounts online, regardless of where they are held, and how easy it is to do so.
"Our mission as a bank is to give our customers the tools they need to stay in control of their own financial journeys, and our online banking tools are critical to delivering on this mission."
"We work hard to keep our online banking platform ahead of the pack, so we are very proud of these awards from Javelin," said BBVA Compass Executive Director of Mobile and Online Banking Alex Carriles. "Our mission as a bank is to give our customers the tools they need to stay in control of their own financial journeys, and our online banking tools are critical to delivering on this mission."
Javelin compared offerings at the top 30 retail financial institutions by deposit size, examining more than 200 online features to assess its three key areas — Financial Management, Money Movement and Customer-First Banking. Its award white paper can be found here. For more on the bank's winning online banking functionality, see below:
2016 Javelin Online Banking Leader in Financial Management:
Winner for BBVA Compass Financial Tools
BBVA Compass Financial Tools is a free digital money management and account aggregation tool made available in coordination with MX, a leader in unified financial data. It allows clients to create a single view of their financial accounts, regardless of bank of origin, and includes:
Spending: Clients can see their spending broken out into categories over a period of time and can change the date range, view a visualization of income sources, and segment by subcategories and transactions.
Budgets: A chart that shows clients' monthly budget. Budget categories change color from green to yellow and red if the client exceeds set spending limits.
Trends: Shows spending over time, with the ability to show subcategories and transaction details.
Debts: Enables clients to view a debt plan for their aggregated accounts. Clients can view balances, APR, last payment date and minimum payment. They can also project debt payoff dates and prioritize the payoff of certain debts.
Net Worth: Clients can see an estimate of their net worth based on accounts linked in online banking.
Goals: Clients can create a goal, name it, and associate it with an internal or external account. They can also change the amount and priority of each goal, as well as the total amount available overall.
2016 Javelin Online Banking Leader in Money Movement:
Winner for Easy Payments & Transfer
BBVA Compass' patent-pending Easy Payments & Transfers stands apart thanks to its reimagined and streamlined user experience. It was simplified to guide clients through a process that enables them to quickly and easily move money to and from accounts inside BBVA Compass, or at other financial institutions. Users simply select the account they are transferring from, select the destination, amount and when they want the money there, review and complete the transaction, all without using complex banking language. Users can also see scheduled and posted transactions, search transaction activity and edit, delete or inquire about scheduled transactions. Easy Payments & Transfers also gives customers multiple options including Wire Transfers, Popmoney® as well as Secure Send℠.
This is not the first time Javelin has singled out BBVA Compass digital offerings for praise. The BBVA Compass mobile banking app was named 2016 Javelin Mobile Banking Leader for Functionality for the third consecutive year and a Leader in Most Comprehensive Alerts category for the first time in the firm's most recent Mobile Banking Financial Institution Scorecard.