BBVA Compass throws celebration for Houstonians at BBVA Compass Stadium ahead of the big game
There's a big game coming to Houston on Feb. 5, and BBVA Compass has teamed with CBS Radio to produce a free, super-sized celebration for the city and its communities, featuring country music star Jake Owen.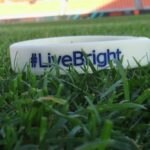 BBVA Compass, BBVA Compass Stadium and CBS Radio, are hosting the Live Bright Bash on Jan. 21, ahead of professional football's biggest event and its festivities. The event's musical lineup was announced today on various local CBS Radio stations, with Owen showcased as the headliner, among other artists.
"We're excited for the big game, and we want to brighten things up even more for Houston by celebrating the city as a whole before February's festivities start," said BBVA Compass Chief Marketing Officer Jennifer Dominiquini. "This event is an extension of the overall big game experience for people to enjoy."
This event is an extension of the overall big game experience for people to enjoy.
The concert lineup also features country music artist RaeLynn, Tex-Mex pop rock group The Last Bandoleros and a special appearance from country singer and BBVA Compass brand ambassador Tyler Dial. Limited tickets will be available to the general public at a later date.
Other BBVA Compass brand ambassadors, such as lifestyle personality Sandra Lee, will also be in attendance to participate in the festivities and promote the bank's Bright Futures platform. Lee also helped the bank curate a "51 Ways to #LiveBright in Houston" list showcasing hot spots and activities for people to check out while in the area in the days leading up to the big game.