BBVA Compass is calling a winning play, signing on to be the presenting Pro Day sponsor of two top-tier football programs in the Yellowhammer State.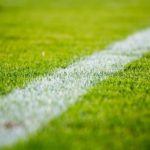 The bank will sponsor both Alabama and Auburn Pro Days, showing its commitment to creating opportunities for student athletes aspiring to play football at the professional level. This is the latest in a long line of strategic collaborations that BBVA Compass has undertaken to give back to Alabama, where it plants its headquarters.
This is one of the biggest events of the college football offseason.
"We have done so many impactful campaigns with both of these prestigious schools," said BBVA Compass Director of Strategy, Partnerships and Branded Content. "We have also found multiple ways in the state of Alabama to create opportunities through sponsorship. This is one of the biggest events of the college football offseason for these young men, and we want to show our commitment to not only the programs they play for, but their futures in professional sports and beyond."
Both schools' Pro Days will include players who have completed their college careers working out for professional football scouts in preparation for the upcoming April draft, honorary BBVA Compass ambassadors, and exclusive attendance by VIP BBVA Compass Clients.
Auburn University will hold its Pro Day on March 8 at the Auburn Athletic Complex at 9 a.m., featuring alum Kerryon Johnson acting as an honorary BBVA Compass ambassador. The University of Alabama will hold its Pro Day on March 19 at the Alabama Football Complex at 11 a.m, with Alabama alum Barrett Jones as the bank's honorary ambassador. Both ambassadors will lead interviews with coaches and players for BBVA Compass's social channels, providing an in-depth look at the Pro Day process.
(Story continues below)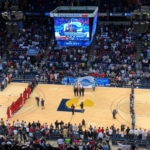 BBVA Compass Iron City Showdown
While the bank's involvement with the two schools is extensive, including commemorative debit cards and intrasquad scrimmage support, the bank's overall commitment to Alabama through its sponsorship strategy most recently included the BBVA Compass Iron City Showdown. The professional basketball exhibition game gave Alabama basketball fans a chance to see top-level talent in their own backyards.
In addition, in celebration of the game, the bank renovated two public basketball courts near Legion Field. BBVA Compass paid for the court renovation as a way to give back to Birmingham. No taxpayer money was used to fund the project.