Garanti BBVA streamlines the buying and selling of used vehicles
As part of its collaborative framework with Turkey's Notary Association, Garanti BBVA has created the Safe Selling System for the buying and selling of second-hand vehicles. Thanks to this new system, Garanti BBVA customers will no longer need to bring the cash amount of the purchase with them and they will be able to complete the deal online or using their smartphone in a process that is simple, fast, and safe.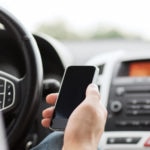 In the first phase, the seller uses the system to enter the vehicle details, which buyers can access via Garanti BBVA's Internet unit or via the mobile application. With the data provided by the seller, the Notary Association's system will create a reference number, which Garanti BBVA will send via SMS and/or as a mobile notification to both the seller and the buyer. After the notary has finalized the registration, funds covering the purchase price will automatically be transferred into the seller's account. The registration and payment processes thus occur and are completed at the same time. This system is available to all of Garanti BBVA's personal banking customers.
Full details (in Turkish) of Garanti BBVA's Safe Selling System can be found at https://www.garantibbva.com.tr/tr/bireysel/odemeler-ve-hizmetler/odemeler/arac-alim-satim-odeme-sistemi.page