April 2020 marked a high point in U.S. investments in environmental, social and governance (ESG)-themed exchange-traded funds in April 2020, according to analysts with BBVA Global Market Research. Nearly $2.8 billion flowed into equity and fixed income ETFs during the month, compared to the previous record of $2.4 billion in January 2020.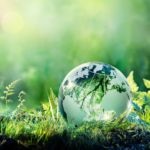 Analysts see this as an indication of growing retail client interest in ESG themes in recent months, particularly in response to COVID-19-related impacts.The U.S. already boasted the second-highest amount of sustainable investing assets globally in 2018, with $12 trillion representing a 38 percent increase over 2016 levels. Currently, approximately 26 percent of all managed assets are classified as sustainable.
Some of the largest U.S. institutional investors, such as BlackRock, have been among the leaders of ESG investment stewardship in recent years, engaging with thousands of companies a year on ESG matters. In addition, investment managers work directly with corporations and legislators to improve disclosures and define factors that comprise ESG investments.
BlackRock has recently shortlisted 244 companies that they believe are making insufficient progress in terms of the integration of climate risk into business models or disclosures.
The U.S. has been a significant source of issuance of green, social and sustainable labelled bonds since the inception of this market over 10 years ago, averaging approximately 20 percent of the total issuance of ESG bonds in the past five years. So far in 2020, U.S. issuers have accounted for 13 percent of global ESG issuance as COVID-19 has negatively impacted issuance.
Much of the growing focus among U.S. investors is at a corporate level, rather than on the instruments themselves – the majority of investors see green bonds as indistinguishable from the rest of the fixed income universe.
However, BBVA Global Market Research analysts expect the corporate and financial green bond markets to continue to grow in the coming years as investor demand for ESG options become more widespread and pertinent. For U.S. issuers and investors, sustainability-linked bonds may provide access to ESG considerations through direct engagement with corporate ESG credentials.