BBVA has agreed to invest £45m (around €64m) for a 29.5% stake in Atom, the UK's first mobile-only bank, which will launch in early 2016. The investment is part of BBVA's strategy to lead financial services in the digital age.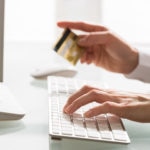 Atom was the first mobile-only bank to be granted a licence by the PRA in the UK last June. It intends to build a customer-driven bank, designed to meet their needs, and optimised for mobile clients.
"BBVA believes the digital market in the UK offers excellent growth opportunities and that digital banks that put the customer first are the future," said Francisco González, BBVA's Chairman and Chief Executive. "BBVA's investment in Atom backs those beliefs in one move".
BBVA's investment will be used to provide capital for the build-up of Atom's business. As a strategic shareholder and partner, BBVA will have two seats on Atom's board and it will have the opportunity to participate in future funding rounds. BBVA will also use its digital network to provide knowledge and support for Atom's development.
Atom aims to offer a great customer experience by using the best practices from leading digital firms and introducing them to the banking industry.  Customers will be able to open accounts using Atom's mobile app, access to their financial information in a simple way and take advantage of a range of unique tools to help them the get the most out of their money.
"Atom is delighted to partner with BBVA. We have long admired their vision and leadership, and like us BBVA clearly believe in the power of technology to transform customers' lives for the better" said Mark Mullen, Atom's Chief Executive. "We share BBVA's commitment to place the interests of customers at the heart of everything they do."
Atom's vision, its management team and the support of major shareholders are proof of the project's potential. Its Chairman Anthony Thomson was the ex-Chairman and co-founder of Metro Bank; and Mark Mullen was the CEO of First Direct. Its major shareholders include Woodford Investment Management and Toscafund Asset Management. Commenting on the partnership between BBVA and Atom, Anthony Thomson, Atom's Chairman said: "In the 18 months since the founding team came together, Atom has now raised over £135m. This is a wonderful endorsement from investors to the compelling business case that the team has put together, and is a powerful signal to the regulators and most importantly for UK consumers. Now with BBVA as our strategic partner we really do feel that the sky is the limit for Atom."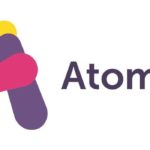 The investment in Atom is part of BBVA's digital transformation. Earlier this year, the bank acquired leading user experience firm Spring Studio and in 2014 purchased big data and cloud-computing start-up Madiva Soluciones, and Portland, Oregon based Simple, a tech company that's changing the way people bank and think about money in the US. BBVA also has strategic stakes in leading Silicon Valley start-ups such as lender Prosper, wealth management tool Personal Capital and Bitcoin wallet Coinbase through its $100 million US-based BBVA Ventures fund.The investment is subject to the corresponding regulatory approvals.
Bank of America Merrill Lynch has acted as sole financial advisor to BBVA in the transaction. Clifford Chance has acted as a legal advisor.