As part of its transformation strategy, BBVA has acquired and invested in a number of different tech companies in recent years.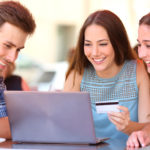 As part of BBVA's mission to lead the digital disruption of the banking industry, the bank acquires unique fintech startups that could benefit from a direct connection with a global bank. It also invests in companies with the potential to transform the sector.
It does so through its digital M&A area and the New Digital Business (NDB) unit, created with the mission to reinvent BBVA by supporting and developing innovative initiatives of any size, in any phase of development and anywhere in the world.
Here are BBVA's digital acquisitions and investments:
Propel, investment vehicle
In addition to BBVA's direct investments and acquisitions through the NDB and digital M&A areas, the bank also invests in fintech startups through Propel Venture Partners, an independent venture capital firm that focuses on finding business opportunities in the fintech sector.
You can find Propel's complete investment portfolio directly on its website.