BBVA receives $2.2 billion binding offer for stake in BBVA Chile
BBVA received a binding offer from The Bank of Nova Scotia (Scotiabank) for its 68.19% stake in BBVA Chile and other related businesses such as the life insurance arm for about $2.2 billion (1.85 billion euros)¹. The offer does not include the automobile financing activity of Grupo Forum, that will continue to be 100% owned by BBVA.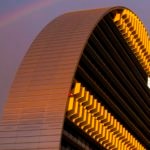 BBVA has a shareholders' agreement with the Said family, owner of a 31.62% stake in BBVA Chile. BBVA desires to accept the offer from Scotiabank and, in compliance with the agreement, it is notifying such decision to its partner so, if it so wishes, it can exercise its right of first refusal over the shares in BBVA Chile or exercise its tag-along rights, which allows it to sell its shares in BBVA Chile to Scotiabank with the same conditions as BBVA. The Said family could also not exercise such rights and maintain their stake, should they decide to do so.
"The transaction is positive for the Chilean market and the offer is financially very attractive for BBVA," said BBVA Chief Executive Officer Carlos Torres Vila.
The Scotiabank deal would generate a net capital gain of about €640 million and a positive impact on the Group's CET 1 (fully loaded) of about 50 basis points². The offer values BBVA Chile and related businesses at more than 2 times book value and about 20 times earnings.
Scotiabank would proceed with a tender offer for all BBVA Chile shares. The closing of the transaction is subject to obtaining the relevant regulatory approvals.
¹ Exchange rate: 1.19 $/EUR.
² Impact on Common Equity Tier 1 (fully loaded) is calculated taking as a basis the ratio published as of September 2017.