According to the Economic Outlook published this week by BBVA Research, GDP growth is expected to moderate in 2019, while the risk of recession remains elevated over the next 24 months.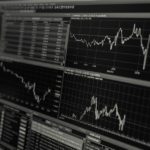 The FOMC is expected to use this week's statement and press conference to communicate a slightly dovish shift in policy, keeping rates unchanged in an attempt to calibrate the remaining stretch of its normalization path to ensure a soft landing amidst an uptick market volatility and growing concerns about financial stability.
In an effort to remain careful and patient, the Fed is expected to pause in 1Q19, according to the Outlook.
The January Economic Outlook, authored by BBVA Research Senior Economist Boyd Nash-Stacey, also features a view of the labor market, interest rates, oil prices, and inflation for 2019.  For more details, read the full report here.