BBVA selects WPP as its media investment agency and Accenture Interactive to support its digital sales operations
Following a selection process that began last November and involved large international firms in advertising communication, BBVA has awarded tenders for media management and the digital ecosystem to WPP Group and Accenture Interactive, respectively.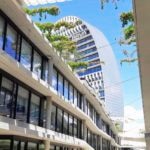 The winning proposal consists of a combined effort from both agencies who will work hand in hand over the next three years. WPP, who has worked for BBVA Group for years, will continue in their role as the agency responsible for mass media. Accenture Interactive, which also has a history of collaboration with BBVA, will be tasked with promoting digital sales.
The agencies will provide BBVA with an integrated model that will optimize the team, time, and learnings for the complete process. During the selection process, candidates were judged on their knowledge of the BBVA account, their ability to improve and optimize processes, and a commitment to work as a single team with the three parties involved.
What is new in the restructuring of the team relates to the resources that will be dedicated to the project. The team includes more than first rate media investment and creative profiles: there will also be specialists in all digital sales capacities (SEO, personalization, digital sales process optimization, the automation of marketing processes, data activation, technology, etc.).
The new team structure will support BBVA as it continues to grow its digital customer base (sitting at 32.1 million representing 57 percent of the total, as of the close of December 2019), the number of mobile customers (29 million, representing 59 percent of the total), and digital sales, which currently represent 59 percent of total sold units and 45 percent of the total value sold.