BBVA signs collaboration agreement with the Spanish Patent and Trademark Office
BBVA signed a collaboration agreement with the Spanish Patent and Trademark Office (SPTO), setting out the cooperation framework to raise awareness on and facilitate the understanding of industrial property-related issues within BBVA.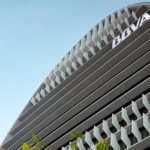 The signing of this agreement with the SPTO has been promoted by BBVA's Global Patent Office (GPO), a unit set up in 2017 to safeguard the company's intellectual and industrial property rights.
The agreement with the SPTO will create a two-way communication channel between both institutions. Pursuant to this agreement, the SPTO will help BBVA raise awareness among its employees on industrial property issues through specific informational workshops
Also, the SPTO will support the bank's efforts to train its employees responsible for industrial property management, and will cooperate in the organization of training courses focusing on the industrial property protection system.
According to the signed agreement, the SPTO will support BBVA in a number of patent-related processes, including gathering documentation, drawing up patentability reports, filing patent applications and establishing a direct inquiry resolution mechanism with the people responsible for industrial property at the financial institution.
BBVA, on the other hand, undertakes to participate in activities promoted by the SPTO to raise awareness on industrial property matters, sharing the company's insights into the matter. BBVA will also cooperate in the drawing up and distribution of case studies, reports, technological surveillance bulletins and other reports of interest for Spanish businesses.
Financial training support
BBVA will help SPTO train its professionals and managers in intellectual property matters in the financial sector.
BBVA's Global Patent Office was created to identify the inventions that are generated within the Group around the next generation of BBVA customer experiences and protect them, whether as intellectual property rights, patent rights or trade secrets.
The GPO interacts with the engineering, design, data and product teams in the process of creating the first prototype of customer solutions.  This is where the office detects possible inventions and offers advice to the teams during the development process to guide them towards patentable solutions.
Since its launch in April 2017, the team has approved and managed the application processes for nine patents developed within the Group. This initiative attests to the success of the bank's strategy to promote innovation, creativity and professional development, rewarding proactiveness.