BBVA USA earns its fourth consecutive Gold Status Health Achievement Award from the American Heart Association
In a year when company health and wellness programs have proven more important than ever, BBVA USA earned its fourth consecutive Gold Status Health Achievement Award from the American Heart Association (AHA) for its exceptional benefit programs.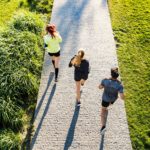 For the fourth time in as many years, the American Heart Association has named BBVA USA to its annual Workplace Health Achievement Index for taking significant steps to build a culture of health in the workplace.
The American Heart Association's Workplace Health Achievement Index is a comprehensive survey that uses science-based and evidence-informed methods to evaluate the effectiveness of workplace health programs across the nation. Out of 776 companies recognized by the AHA, 35 percent achieved Gold level status with an Index score of 175 or more, out of a maximum 217 points.
"Our team members' health and well-being has always been important to us, but this year has shown a spotlight on just how critical these programs are," said BBVA USA Chief Talent & Culture Executive Rosilyn Houston. "We're proud of what it means to have received this award for four consecutive years and to have had these programs in place when employees needed them most."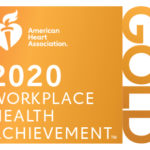 In response to COVID-19, the bank expanded its benefit programs, with both BBVA health plan options through Blue Cross Blue Shield of Alabama covering:
COVID-19–related testing and treatment at 100%
Telemedicine through MDLIVE at 100%
Participation in Virta, a diabetes-reversal treatment, at 100%
Flu shots at participating pharmacies within the OptumRx network
As of Sept. 26, the bank has covered up to $1.1 million in COVID-19–related testing and treatment for U.S. team members and their families who are on a BBVA health plan option.
Additionally, the bank's Wellthy for Life wellness program has offered team members the opportunity to earn extra Wellthy for Life points this year for participating in Whil, a digital mindfulness, resilience, and well-being training program with sessions for anxiety, loneliness, lack of control, maintaining productivity, and insomnia. For employees enrolled in BBVA's health plan, each Wellthy for Life point is converted into a dollar and deposited into either a Health Savings Account or Health Reimbursement Account throughout the year.
Wellthy for Life provides a holistic approach to health and wellness that encompasses physical, medical, mental/social, and financial aspects of life—areas that employees reported were impacted by the COVID-19 pandemic. To support team members through this time, the program has refocused its content on pandemic-related topics such as self-care and connectedness through its partnership with Virgin Pulse.
"We're constantly evaluating our team members' needs and bringing new programs on board to help them improve their quality of life," said VP Senior Corporate Wellness & Benefits Specialist Amanda Creel. "During a year when employees are facing new challenges, we want to provide whatever help we can."
For more information on the American Heart Association's Workplace Health Achievement Index, visit heart.org/workplacehealth.