BBVA USA hosts third Financial Education Forum, releases first impact report
As part of its ongoing commitment to financial education, BBVA USA hosted its third annual Financial Education Forum, a virtual event designed to provide insight on the state of financial health in the U.S. This year's event featured a presentation of Financial Health Pulse 2020 U.S. Trends, which provides an ongoing snapshot of the financial lives of people in America.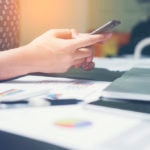 The Forum, attended by leaders of nonprofit organizations partnering with the BBVA Center for Financial Education, focused on the key findings for the prior year, highlighting the overall improvement in financial health in America. As part of the online event, experts from Financial Health Network, EverFi and Urban Institute shared critical information with attendees on the state of financial health and economic recovery of diverse communities across the U.S.  Financial Health Network also noted that, despite these improvements, Black Americans, women and people with low incomes are bearing the brunt of the COVID-10 crisis and that financial health disparities continue to widen by both race and income.
"The information shared by the Financial Health Network clearly demonstrates the importance of the work we're doing through our Center for Financial Education," said Tony Moraga, Manager of Social Impact at BBVA USA. "Financial education provides the power to change lives and transform entire communities. We at BBVA believe it's our responsibility to share our knowledge and expertise to help the people we serve make sound, responsible financial choices."
BBVA also released its 2020 Impact Report, published by the Center for Financial Education, which demonstrates the effectiveness of the bank's financial education program and its clear alignment with current financial trends in the U.S.