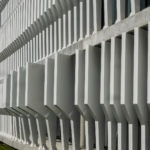 BBVA Group Executive Chairman pointed to two other key aspects: the bank's strong earnings and profitability. "In a complex environment, our results are very good, with double digit profitability and major progress in our transformation process," he said.
These are the key takeaways from BBVA earnings:
Solid results. Despite the complex environment, BBVA earned €5.32 billion in 2018 – a 51.3 percent increase from 2017. What factors contributed to these results? Primarily three: recurring revenues, cost control measures and capital gains from the sale of BBVA Chile.
Leaders in profitability. Normally a bank's profitability is calculated by dividing net income by equity. This ratio is known as return on equity (ROE). BBVA's ROE reached double-digit numbers in 2018, climbing to 11.6 percent.
Strong recurring revenue. This revenue, which includes net interest income and fees and commissions, totaled €22.47 billion – a 10.4 percent increase from 2017 at constant exchange rates. BBVA also kept costs under control across its footprint. In constant terms, the BBVA Group's operating costs rose 2.5 percent in 2018 – just below the average inflation rate in the countries where BBVA operates.
Enhanced efficiency. The favorable relationship between recurring revenues and operating costs increased the efficiency ratio to 49.3 percent in 2018 (at constant exchange rates).
Transformation progress. In 2018, BBVA's digital sales were excellent in all markets. 41 percent of all transactions took place on digital channels. BBVA also reached a milestone in the digitization of its business. By the end of last year, more than half of the bank's customers (51 percent) do their banking on digital channels. Mobile customers reached 43 percent, and the goal for 2019 is to surpass the 50-percent mark.
Solid risk indicators and capital position. BBVA Group's NPL ratio dropped to 3.9 percent as of December 31, 2018. This decline was very significant in countries like Spain, where the NPL ratio fell from 5.5 percent in 2017 to 4.6 percent in 2018. In terms of solvency, BBVA maintains a solid capital position – well above regulatory requirements. The fully-loaded CET 1 ratio, the benchmark ratio to measure a bank's solvency, stood at 11.3 percent at the end of 2018.