BBVA's third quarter results exceeded analysts' consensus by seven percent, mainly due to higher gains on financial transactions, and to a lesser degree, improvement in earnings from fees.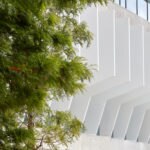 Higher gains on financial transactions and earnings from fees compensated for greater loan provisions, primarily in Spain in Turkey. In addition, the better outlook in Turkey will be compensated by lower expected net interest income in the U.S. As a result of both of these factors, these results are not expected to lead to significant changes in analysts' estimates of BBVA's earnings per share.
In terms of capital, BBVA reported a fully loaded CET 1 ratio of 11.56 percent at the end of September, in line with analysts' consensus. Research houses underscore that BBVA has a comfortable capital position, although they recall that regulation is expected to impact the industry in the future.
By business area, Turkey's results were in line with consensus estimates, while in Spain, analysts point to mixed trends, with higher than expected provisions that were compensated by better than expected gains on financial transactions and fees.
Meanwhile, BBVA's results beat analysts' expectations in the U.S., Mexico, South America and the rest of Eurasia.
In the U.S., results were 20 percent higher than analysts' consensus, thanks to better results in gains on financial transactions and fees, as well as cost control and lower loan provisions.
In Mexico, analysts' reports emphasize the franchise's resilience in an environment of lower economic growth in the country.
Turning to South America, which also posted results above the market consensus, analysts point to the strength of the franchises in Peru and Colombia, as well as the ability to manage the instability in Argentina.
BBVA's shares closed on October 31st - the day the results were presented - with a slight gain of 0.24 percent despite a 0.74 percent decline in the Stoxx Banks Index, which reflects the performance of the European banking sector.