BBVA's Silicon Valley Immersion experience wraps up by the bay
BBVA Asset Management and Global Wealth hosted its third edition Silicon Valley Immersion experience on Feb. 18 in San Francisco and wrapped up the week-long entrepreneurial experience for 21 clients on Feb. 23. Participants came from the U.S., Mexico, Peru, Switzerland and Spain.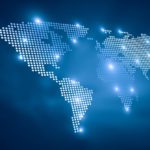 The course was designed for selected Global Wealth clients interested in venturing into entrepreneurship and included training sessions, interaction with local startups and innovative companies, and networking events. The course was held in conjunction with the Wharton School of Business at the University of Pennsylvania, hosted on its campus, and American Express Global Business Travel.
"We believe to have achieved our objective," said BBVA Compass California Global Wealth Executive Jordan Eiler. "We provided with a different kind of experience for our clients, going beyond finance and creating opportunities for them. It was more than just a simple training course – it incorporated real interaction and, true to its name, full immersion."
Here are a few highlights from the experience:
A tour of the Tesla factory for all participants in the course was on the docket, allowing for an up-close look at a company making innovative strides in its field. Participants were given the chance to ask questions and get insight into the company's unique operations. This was part of the course's "Living the experience" component.
Including Tesla, participants in all had 11 close interactions in one week, including an in-classroom panel with three venture capital firms, two master classes by two startups, and visits to two startups.
Lessons were taught by Wharton professors, focusing on practical approaches to the startup journey, including: idea creation, opportunity seizing and sizing, money raising cycles, change and talent management, and go-to market strategies, among others.
Networking was a key component to the overall session, starting with an icebreaking welcome party. Other networking events included a team-building exercise around a bowling competition and two dinners where participants mingled with startups, BBVA executives and Wharton faculty.