A big commitment to a sustainable country through education and social support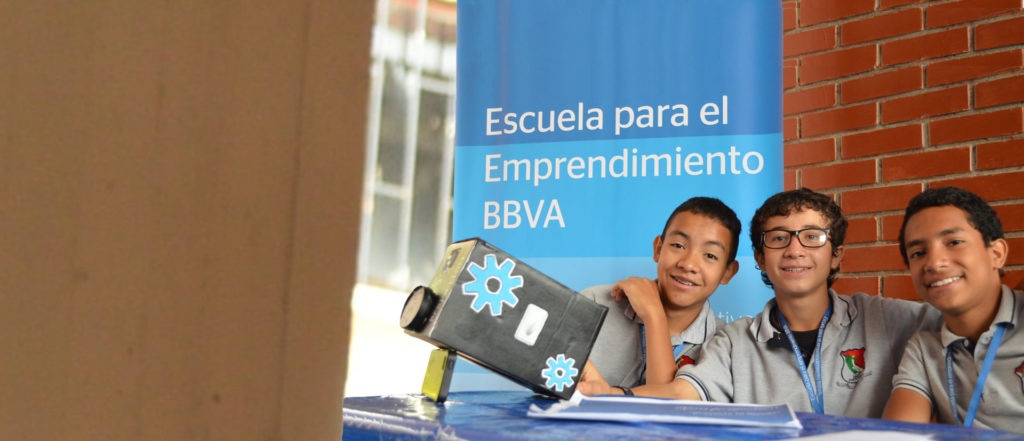 BBVA has spent years developing its Corporate Responsibility initiatives through a variety of different programs such as higher education and vocational training scholarships; entrepreneurial programs and personal finance literacy for high school students, businesswomen, and the general public; and an ambitious program to give backpacks to girls and boys throughout the country.
For BBVA Colombia CEO Óscar Cabrera Izquierdo, the bank's investment in education is a question of sustainability.
"A society that has the possibility of receiving education in equal conditions and that can compete for the best jobs and salaries in the same conditions is a society that can have a sustainable future. This also allows our business to be sustainable.
In line with its public commitment to invest 1% of its annual earnings in Corporate Responsibility, BBVA has implemented numerous programs including: scholarship programs and the delivery of backpacks with school supplies to girls and boys with limited resources; youth scholarships for  higher education and vocational training in vulnerable areas; training for SMEs; education in entrepreneurship and finance for different social groups (high school students, groups of businesswomen and adults, regardless of whether or not they are BBVA customers).
The bank has invested more than 36 million pesos in these initiatives, 70% of which has been allocated to support the education of girls, boys and youth in more than 100,000 families throughout the country.
Techie youth
For Ivón Padilla, a 26 year old woman from the municipality of Arjona in the Bolivar department in northern Colombia, things have changed since she received her diploma as a colonial carpenter from the Cartagena School of Arts and Trades.
She belongs to a group of 150 young people from Cartagena, Sincelejo, Sucre, Jamundí, Cauca Valley, Quibdó, Chocó and Tumaco, Nariño, known for their high levels of poverty and unemployment. Through a partnership with the Plan Foundation, BBVA is offering young people in these areas the possibility of studying a trade that makes them more likely to get a job or start a small business.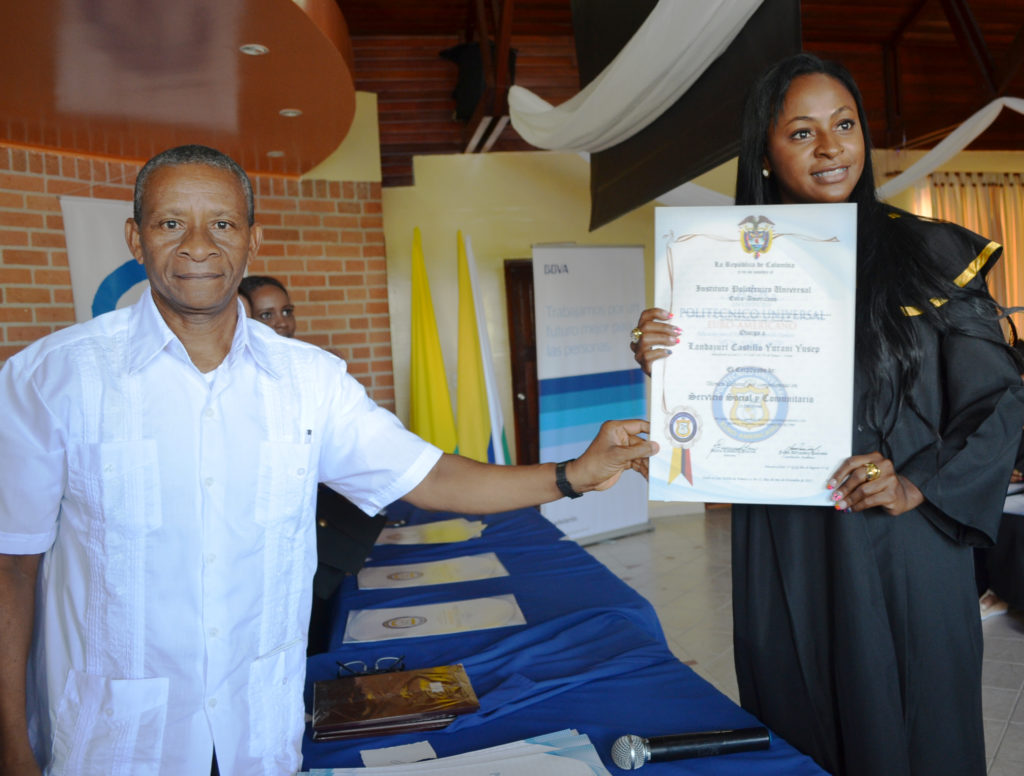 Social leaders go to college
Carlos Jair Guazá is a business student at one of the most prestigious schools in the country, Icesi Univeristy in Cali. Business is the only program at the school that can be completed at night. In addition to being a university student, he works in various groups to promote and support different forms of art like hip-hop, break dancing and graffiti in places like Aguablanca and Terrón Colorado, known for their social problems and violence.
He takes part in a program BBVA is implementing together with the Visible Hands Foundation in the capital of the Valley and Medellin. There it finances the education of a group of young people currently in their eighth and ninth semester of different university programs at the Eafit, Medellin and Icesi in Cali universities. Their academic performance is high but perhaps most importantly, the program serves as a place for integration and knowledge sharing as the beneficiaries are leaders in their communities, most of which have limited resources and social problems.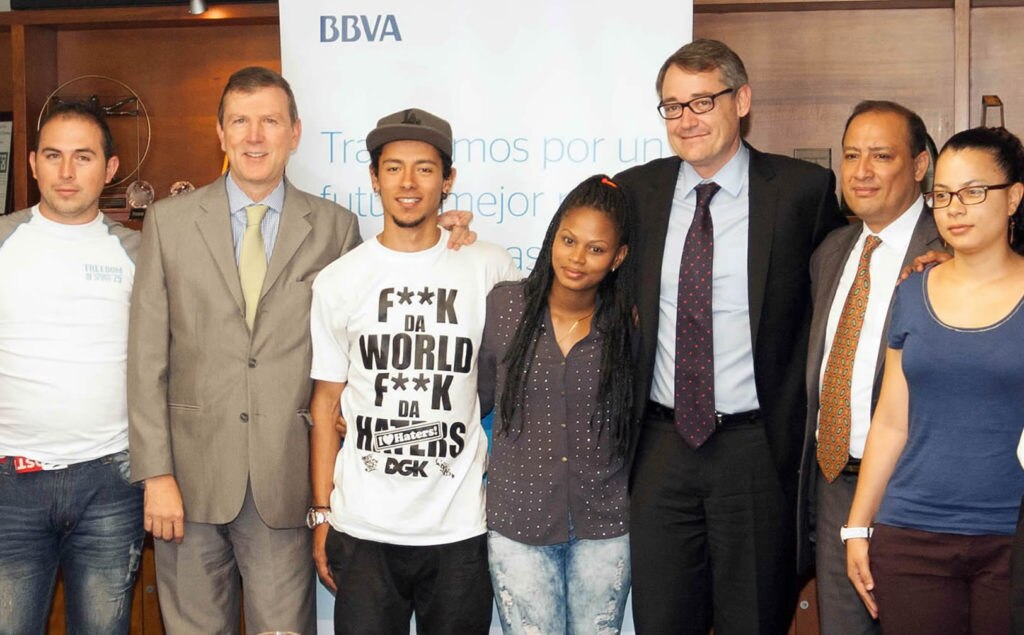 School for Entrepreneurship
The BBVA School for Entrepreneurship is an initiative currently assisting 50,000 youth in departments like Santander, Cundinamarca, Caldas, Quindío, Risaralda, Tolima, Antioquia and Atlántico. More than 4,000 projects for social, environmental and technological projects are implemented under this framework.
The first projects implemented under this initiative took place in the Cundinamarca department in the center of the country. Young people between the ages of 14 and 15, excited about the training, began to work on business ideas that range from the commercialization of goat milk to the design and sale of candles of different colors and shapes.
2016 marked the fourth year of this initiative. Based on the 8th to 11th grade educational curriculum, it teaches students and teachers financial mathematics and business issues. At the end of the program the students can access financing for the best projects, giving them a way to pay the costs of their higher education.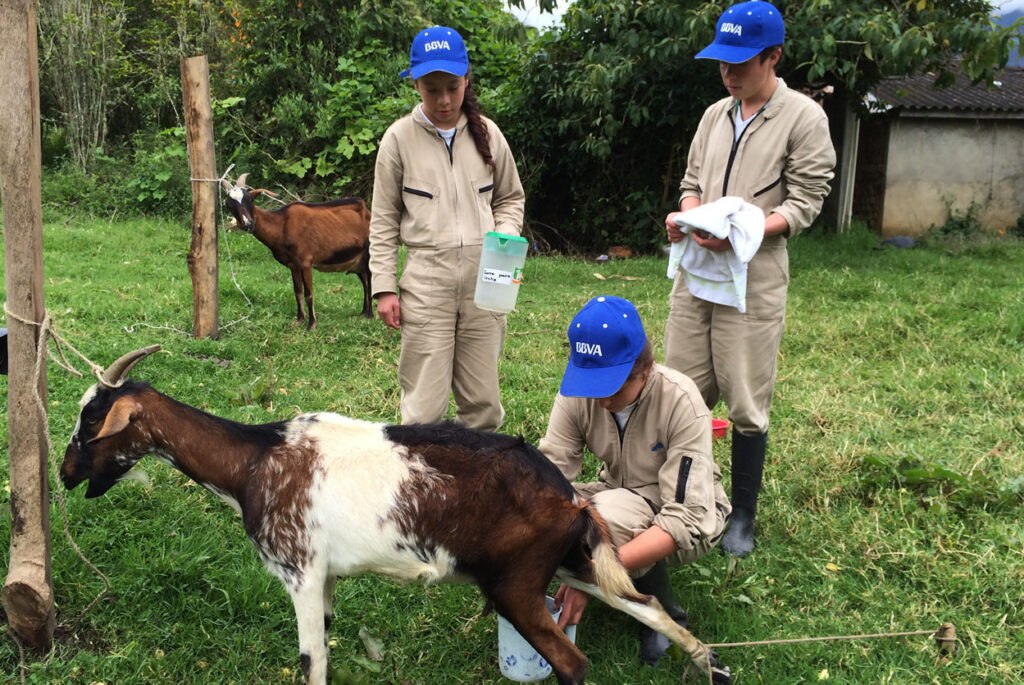 Women attack
For the past three years, BBVA has extended its entrepreneur program for a group of women that are part of the MET Foundation (women, entrepreneurship and technology in Spanish). The program held multiple forums in Bogota and Medellin, provided training in accounting, marketing and networking; and supported several entrepreneur fairs for women in both cities.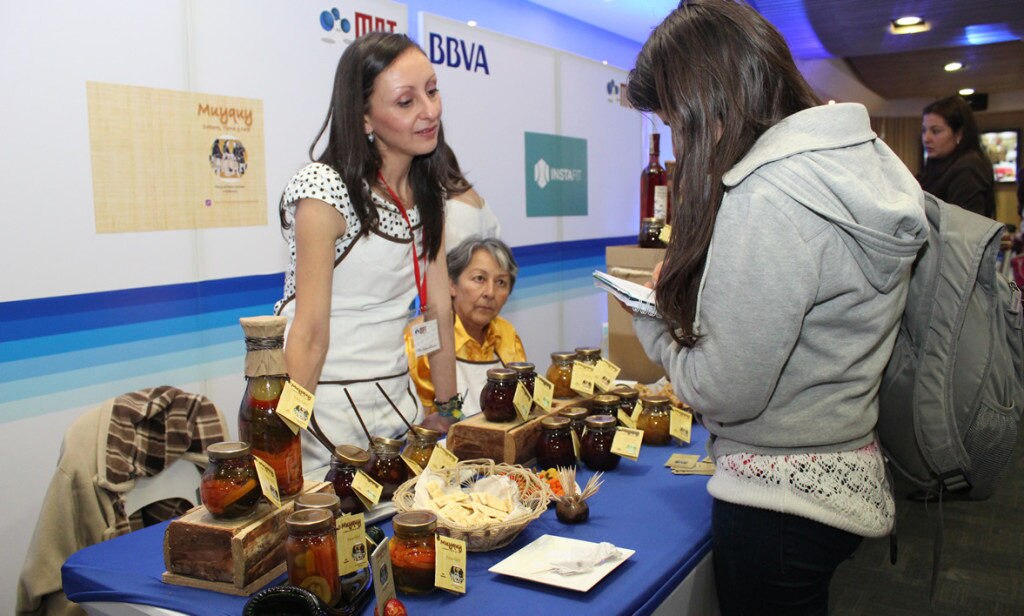 "Niños Adelante"
BBVA also created the scholarship program "Niños Adelante", which has supported more than 300,000 girls and boys, providing them with backpacks full of school supplies such as notebooks, a dictionary, pencils, crayons, a ruler, an eraser, a pencil sharpener, glue and even a container for liquids. The supplies will allow them to do their schoolwork and attend classes, helping to lower drop-out rates in a sustained manner. A lack of school supplies is one of the main reasons for dropping out of school in Colombia.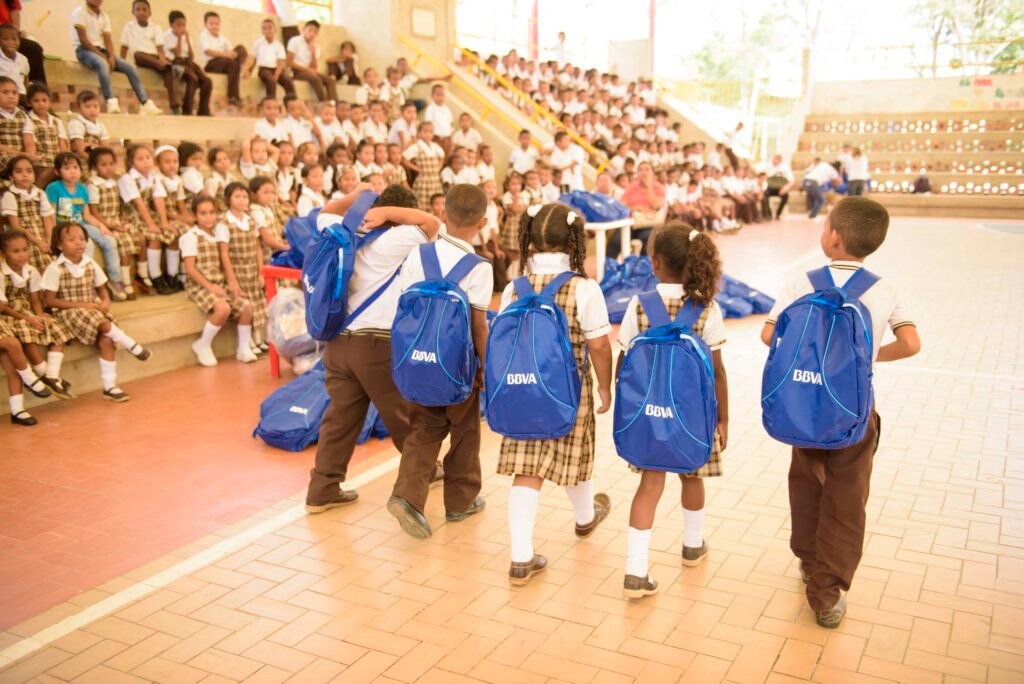 BBVA Teacher's Award
This award is an initiative that seeks to recognize the effort, hard work and creativity that teachers put forth on a daily basis to create meaningful educational experiences to improve students' reading and writing skills. These skills are fundamental to promote equality, social inclusion and personal development, and therefore, represent a way to build a country with greater levels of well-being and growth.
In the previous two editions of the award, nearly 3,000 teachers throughout the country shared remarkable experiences with the jury. Teachers who have won the award come from distant municipalities, urban areas and cities like Medellin and Bucaramanga, among others.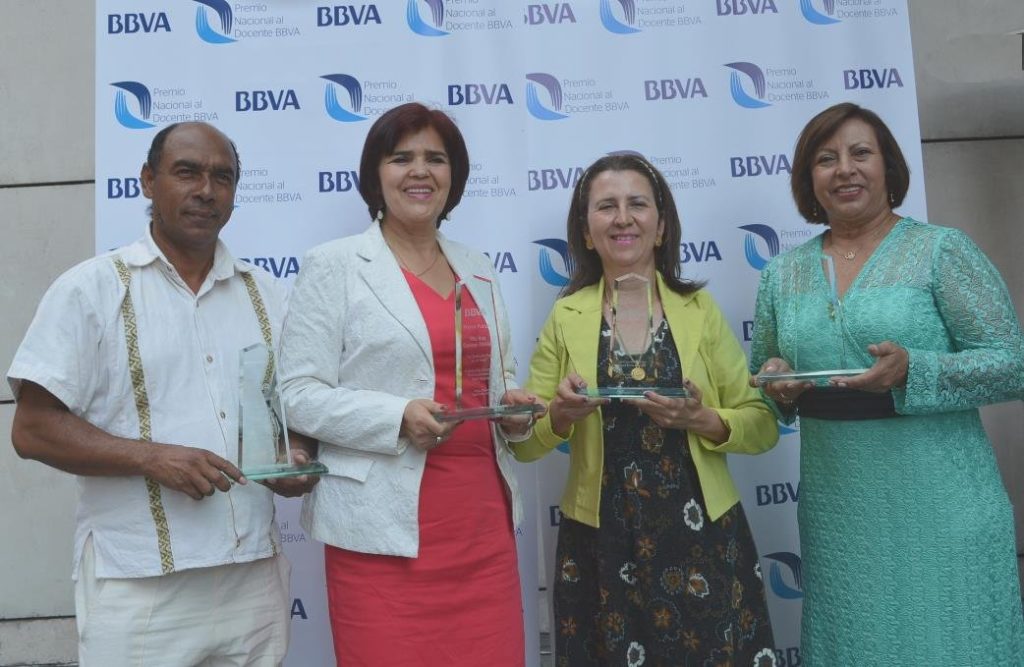 I'm counting on you
Thanks to BBVA customers contributing more than 3.6 billion pesos through the ATM network in Colombia, in 2014 and 2015 more than 100,000 girls and boys from 1,500 schools throughout the country could access libraries called "Seeds". The libraries contain 100 books on all the selected topics. They have been packaged and inventoried using quality standards, including texts from the best publishing companies, written by renowned authors.
This year, the campaign is focusing on providing 2,500 books and educational materials to the so-called "Colegios 10" schools in several cities throughout the country. The Ministry of Education will deliver the books, benefiting more than 35,000 girls and boys.