Carlos Torres Vila: "Measures should be compatible with controlling infection rates while reactivating the economy"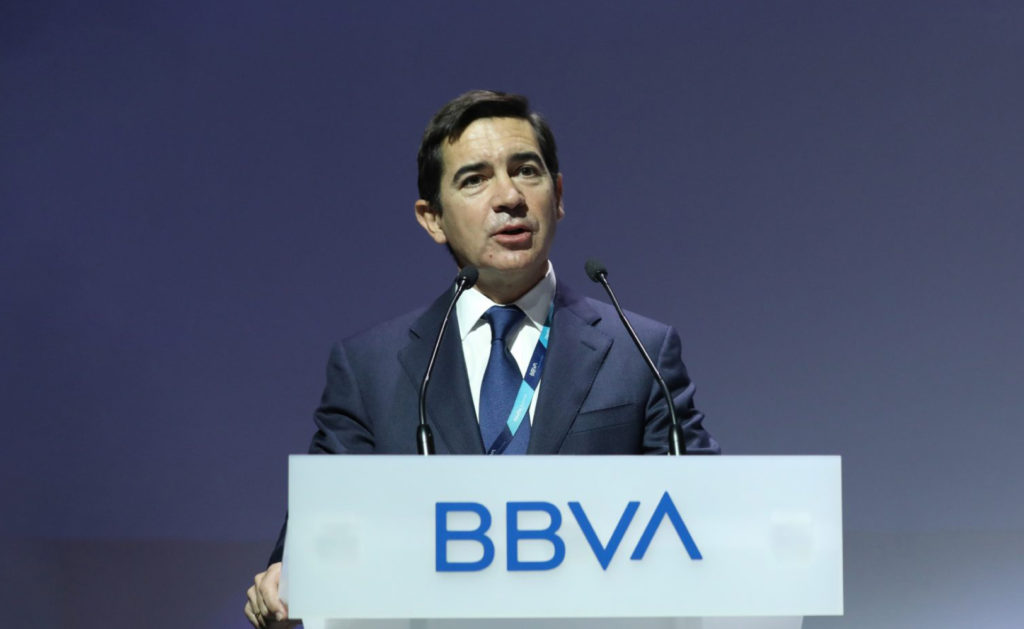 In an interview with the Financial Times, BBVA Group executive chairman Carlos Torres Vila stressed that: "If we want to avoid a deeper economic impact that may be irreversible, measures should be compatible with controlling infection rates, [keeping] contagion at bay [while] reactivating the economy. The best way to reconstruct is not to destroy."
In the interview, Carlos Torres Vila indicated that the lockdown has proven to be effective at controlling the epidemic at the expense of a significant negative impact on the economy. We must therefore learn to keep the virus under control while activity recovers. "If we want to avoid a deeper economic impact that may be irreversible, measures should be compatible with controlling infection rates, [keeping] contagion at bay [while] reactivating the economy. The best way to reconstruct is not to destroy," he explained. "There are highly effective health measures that do not have an economic impact, like the use of masks, social distancing or tracing apps, of which we should take full advantage". In his opinion, more specific measures can be adopted while rolling back trade controls and movement among countries, and protecting vulnerable groups, but perhaps giving more flexibility to other groups in the population.
In the interview, BBVA's Group executive chairman also spoke of how quickly the bank adapted to the situation in order to serve customers during the pandemic. This was possible thanks to its investment in digitization in recent years. In fact, digital sales now represent 63 percent of all units sold, compared to 16 percent in 2016. As we gradually return to normal, the bank will remain committed to serving customers remotely because it has been demonstrated that it works – in addition to the service offered at branches. "Clients are happy," he reported.
Carlos Torres Vila also emphasized in the interview how BBVA has stood by its customers throughout the crisis through a variety of different supportive measures, such as relaxed payment conditions and financing for self-employed clients and SMEs in several countries.
In terms of the banking sector in general, and Spain in particular, he pointed to their strength thanks to optimal capital levels, even in the worst scenario of customer default. For example, he mentioned that loan-to-deposit ratios are currently below 100 percent across the sector – levels that were close to 135 percent several years ago. He also underscored the financial strength of the BBVA Group, whose provisions in the coming quarters are likely to be lower than in the first quarter. The bank acted much more decisively than many of its competitors by advancing these provisions to the first three months of the year.
Regarding a hypothetical wave of mergers in the banking sector, Carlos Torres Vila noted that in the current context, "by leveraging digital, the attractiveness of buying a traditional franchise is reduced."