Che Goff: Like Corpus Christi, BBVA Compass and its growth is trending upward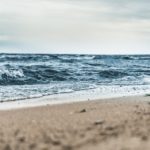 While Goff is an avid surfer and fisherman, his personal hobbies aren't the only way the Gulf native reflects Corpus Christi's spirit. When he was named the head of BBVA Compass's operations in the area, Goff knew there was potential for the bank, simply because it reflected Corpus Christi itself.
We're a team that's reflective of the current business and regional atmosphere.
"We're looking to grow our team and see an explosion in success", said Goff. "Corpus Christi, while it may be smaller when compared to Houston, Dallas, San Antonio and Austin, is a special place. It's on the rise and expanding every day. We're looking to grow with it - we're a team that's reflective of the current business and regional atmosphere."
Setting up in Corpus Christi
Goff moved to Corpus Christi when he as a junior in high school, starting at Corpus Christi Carroll and marrying his highschool sweetheart after graduating from college. He continued his education in the same place where he planted his roots, attending Texas A&M - Corpus Christi, and graduating with a bachelor's degree in finance.
After a foray into dealership loans and auto finance in Houston, and a short stint in Austin, his career path took him back to Corpus Christi, where he acquired his graduate degree. It was then that he started his banking career in 2007.
"I've been in banking ever since," said Goff. "I've worked for BBVA Compass now for over five years, and it's been a great ride."
Goff, who has always been good at math and enjoys it, said he knew relatively soon that he wanted to be part of the financial industry. He enjoys the "black and white" nature of mathematics.
"I just liked to know that I was right," Goff chuckled. "It either adds up or it doesn't! From a young age, it just kind of intrigued me."
(Story continues below)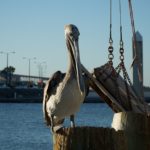 Pairing a love of math and a homegrown view of Corpus Christi's economic and societal landscape, Goff has also attributed his success to the challenges he's faced leading up to his current role. He overcame those challenges, he says, with the help of a few mentors and specific advice along the way.
He credits managers who he says were tough on him from the start, as their strict requirements lent to an atmosphere of learning quickly. Some of the best qualities he says he attained from that learning curve, and what he says someone needs in the financial industry, is the ability to build relationships.
That's a skill Goff developed when he spent a few years as the Chief Operating Officer of a staffing company in Portland, Texas that employed over 300 craft laborers.
'Hey, I've been exactly where you are right now.'
"It gives you a leg up in the competition when you can sit in front of your clients and say, 'Hey, I've been exactly where you are right now'," said Goff. "You can empathize with them."
Potential Growth
Corpus Christi, nestled on the Texas Gulf Coast and known as the Sparkling City by the Sea, is starting to see extensive growth in various industries, including energy. In fact, its port is known as the top crude exporter in the United States.
"This is a great time to be in Corpus Christi," said Goff. "We have over $50 billion worth of investments coming to this area. We have an $800 million harbor bridge being built to replace our old harbor bridge. It's going to be the longest cable stayed bridge in the United States. That's a big development for our area."
With the ongoing economic boom enveloping the Gulf, BBVA Compass will need to undergo a growth of its own in order to keep up - a growth that's happening quickly, much like the city itself.
"Right now I lead the Commercial and Global Wealth side, and we're looking to backfill my previous position," Goff stated. "We're also hoping to add a small business banking officer. Right now, we have four branch managers that are capable of handling small business loans in their course of business, so we are a diverse team with a great skill set."
Goff has a specific vision for the bank, and not just in staffing. He sees ample opportunities for BBVA Compass to get its foot in the door - opportunities he sees growing into larger bank visibility among potential clients.
"One of our focus areas that we have for 2019 is to get more involved in the community, like the government and institutional firms," Goff said, "For example, helping housing authorities with lines of credits or deposit needs. We haven't traditionally had a presence in the municipalities in the area, and it's important to me to get more involved there."
What about small businesses?
"We're one of the largest SBA lenders in the United States," he said. "That's a key area for our operations across the footprint and that's no different here."
(Story continues below)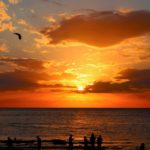 Goff's Leadership
While Goff references the mentorship he's received in his successful career in the banking industry, his personal experiences have also carved original advice that he would give someone just starting out in banking.
"You need to know what's going on in your community," Goff advised. "That's a very important part of being a leader in a place like Corpus Christi. You have to be in it and talking to the businesses and people in it. What moves your economy?"
He plans on giving that same advice to the people who will round out his team in the near future. For now, he plans on capitalizing on what he thinks sets his team apart from competitors in Corpus Christi.
"It's great working for a bank of our size that is focused on having representation in the community markets," said Goff. "We're a worldwide bank. We can handle anything our customers might need internationally. Yet, we still have representation through people like myself or the commercial relationship managers. We can help on a personal level with worldwide resources."
It's fitting that a man who once rode a wave on his surfboard for 2 minutes has the courage to take on the challenge of growing a small team on the Gulf. The waters may be rough ahead, but according to Goff, he's ready to take them on.
(Story continues below)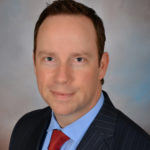 BBVA Compass City President Che Goff
Quick Hits about Che Goff and the Corpus Christi market
Education: Bachelors and Masters degrees from Texas A&M - Corpus Christi
Family: Leah (wife) and three kids, ages 13, 10 and seven (Two girls, one boy)
Hobbies: Surfing, Hunting and Fishing ("Biggest trout I've ever caught was 27 inches")
Family Getaway: To the family ranch near Concan, Texas, or the beaches of Corpus Christi.
BBVA Compass Branches in Corpus Christi: Four
Corpus Christi Advisory Board: Stephanie Waterman - Farmers Insurance Agent; Wayne Lundquist - Commercial Real Estate Broker with Cobb, Lunquist & Atnip, Inc.; Craig Adamson - CPA with Adamson & Company LLC; Dan Brown - retired BBVA Compass Regional CEO